Humanijam 2017 - A Celebration of Humanity

Friday, September 29, 2017 from 6:00 PM to 10:00 PM (MDT)
Event Details
For the past two years, 100 Humanitarians has hosted an event called A Taste of Kenya, which has included the musical talents of Alex Boye (where his video Promised Land was filmed!), Jennifer Marco, and Cactus Jack! This year, we are shaking things up a bit!

Humanijam 2017 is a music and dance festival designed to raise money to fund 100 Humanitarians projects in Kenya, Africa, to help mentor and educate families with mothers and daughters who have experienced Female Genital Mutilation (FGM) and Early Marriage.

100 Humanitarians is a community of entrepreneurs, small businesses, and individuals around the world collaborating to create opportunities, both locally and internationally, for education and personal development. We are committed to sustainable projects that support communities and preserve the culture of indigenous tribes.
PERFORMERS: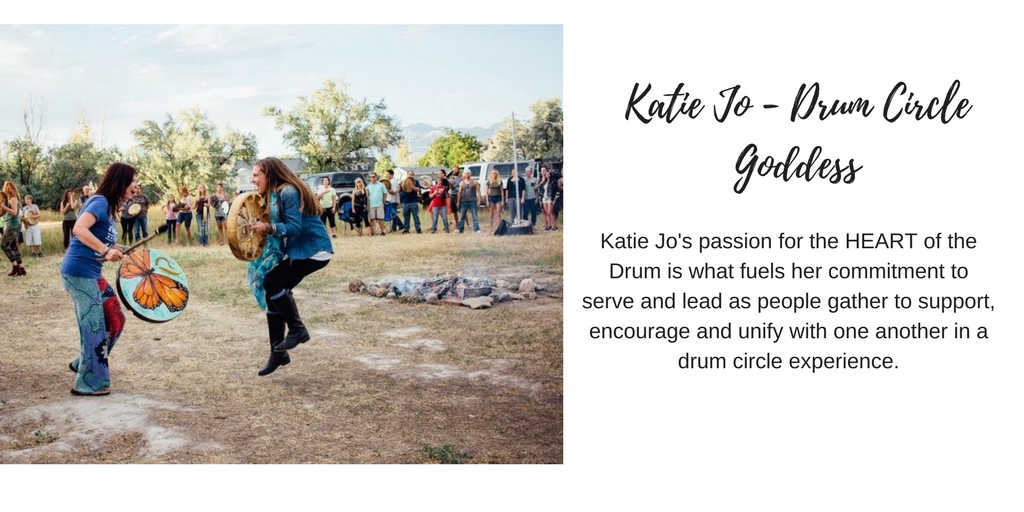 Katie Jo - Drum Circle Goddess
Katie Jo is an International Speaker and Leader, sharing her message "One Circle, One Tribe." across the globe. Most recently; as Keynote at the World Parliament of World Religions with other World Changers such as Marianne Williamson, Madame Maya Tiwari and more. Katie Jo is a Certified Reiki Master in Usui and Holy Fire, specializing in Sound Healing Classes and implementation and has been facilitating Drum Circles now for over 4 years, and serving a variety of private retreats as well as public events.
Her passion for the HEART of the Drum is what fuels her commitment to serve and lead as people gather to support, encourage and unify with one another in a drum circle experience.
Often Katie Jo describes Drums as Healing/Spirit Tools whose frequencies echo throughout dimensions, time and space.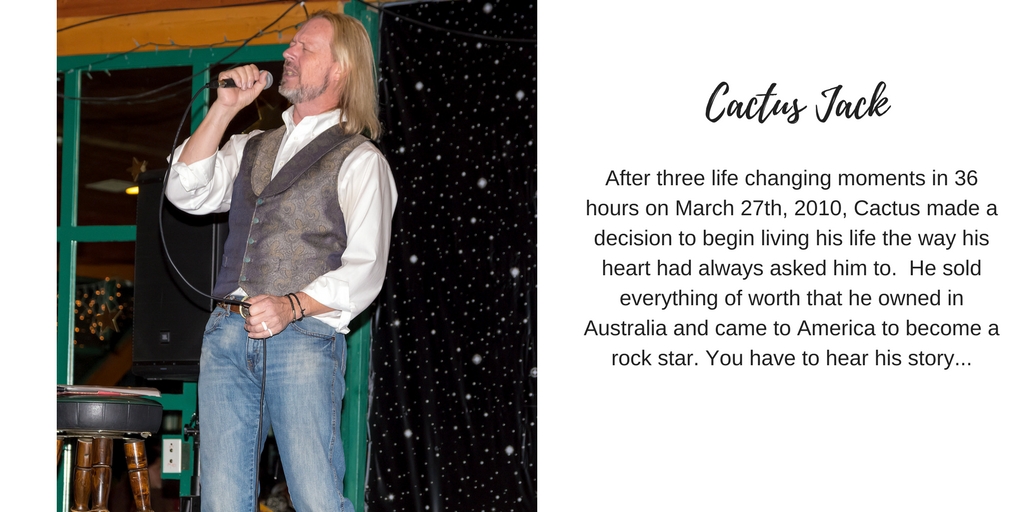 2011 - Paul Cactus Jack La MARR sold everything of value that he owned in Australia and flew to the US to break into the music industry. By breaking, he meant actually breaking. He ignored every part of the music industry and wrote his own rules. In August he began composing and recording with a full orchestra and choir. On November 22 he released his first album "That First Night." Even though he was a complete unknown, on December 3rd Deseret Book picked up his album after listening to the first 60 seconds. Two weeks later it was Deseret Book's Number One Seller.
​2016 - Cactus finished "Hidden in the Heartland," produced his own wedding, built his own music studio and film production studio to began pre-production of his documentaries "A Life Postponed" and "Darkness in the Light." Film Industry broken...
Cactus has finally begun the composing and production of the long anticipated "A Carpenter Hymns II." It is considered by industry insiders as his greatest work to date. His wife calls it his magnum opus. He just reckons its about time to get it started...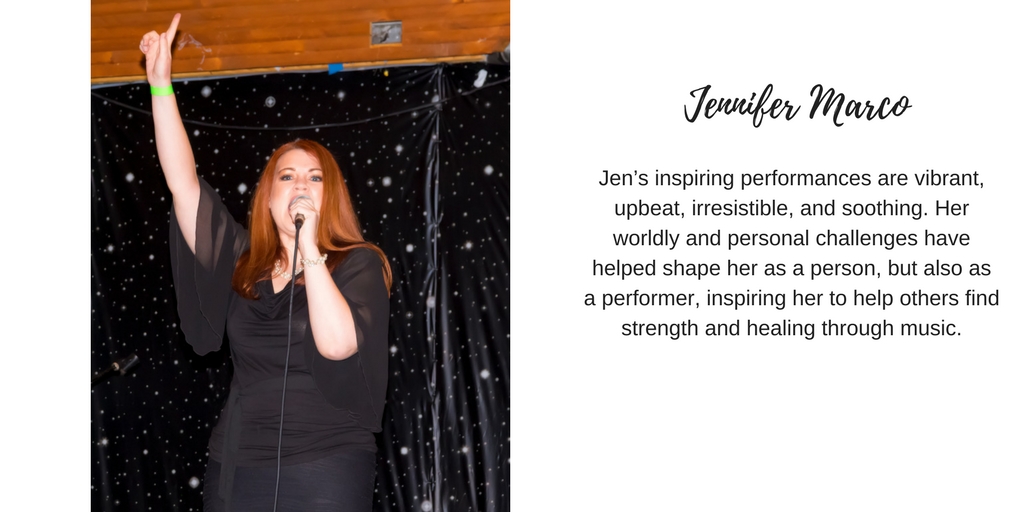 Jennifer Marco

Whether she's singing pop, jazz, or inspirational tunes, Jen knocks it out of the park every time – and not just with her powerhouse vocals, but with her showmanship and uncanny ability to connect with audiences in a personal way. Jen is a remarkably versatile performer, singing pop, jazz, inspirational, and other styles of music like few others can, as well as being an in-demand recording artist and speaker.
When Jen Marco auditioned to be the solo vocalist for Utah's 2011 Stadium of Fire Choir, the director knew immediately that she was the one he was looking for – someone with "undeniably professional tone quality" who "came up with tasteful improvisations on the spot," and who had "stage presence coming out of her ears." These are the type of qualities needed if you're going to command the attention of a crowd of 50,000 people – which is exactly what Jen did.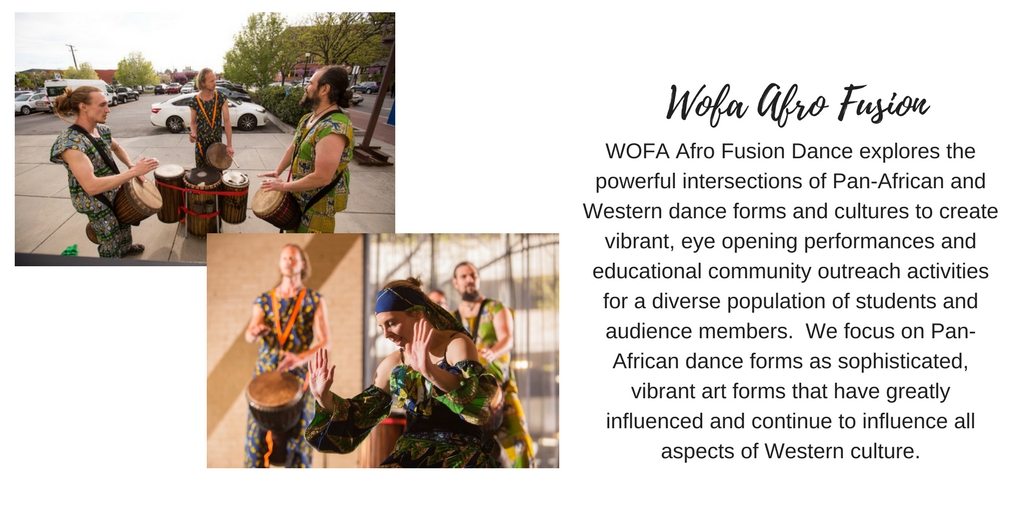 WOFA Afro Fusion
WOFA Afro Fusion Dance explores the powerful intersections of Pan-African and Western dance forms and cultures to create vibrant, eye opening performances and educational community outreach activities for a diverse population of students and audience members.  We focus on Pan-African dance forms as sophisticated, vibrant art forms that have greatly influenced and continue to influence all aspects of Western culture.

SPEAKERS: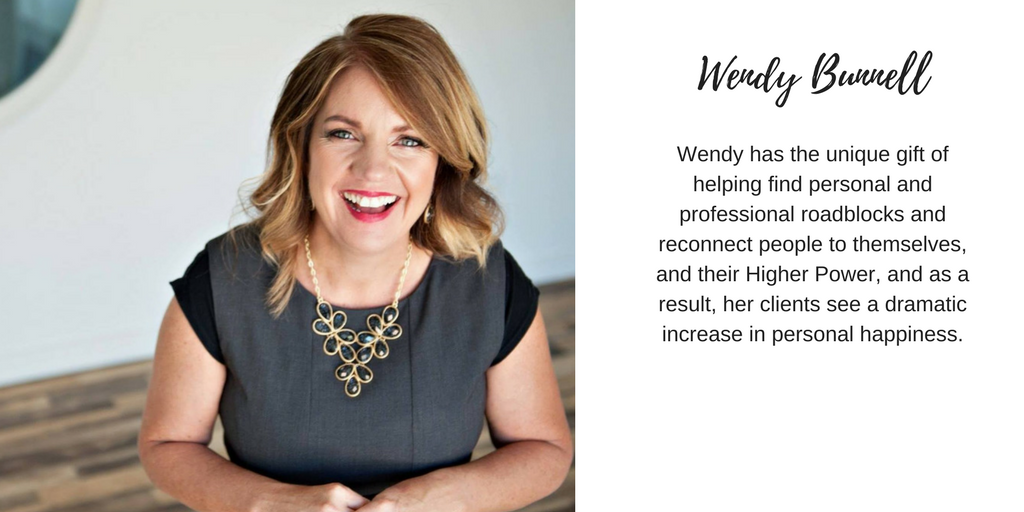 Keynote Speaker: Wendy Bunnell
Wendy Bunnell is a mentor, presenter, author and  confidence coach. She is CEO of Critical 2 Confidence which helps individuals learn to raise their personal value so that they can form the life, income, business, and relationships that they have always dreamt about but never knew how to create.
Wendy has the unique gift of helping find personal and professional roadblocks and reconnect people to themselves, and their Higher Power, and as a result, her clients see a dramatic increase in personal happiness and income level.
Wendy was the driving force behind the book and movement, "Success through Failing", recruiting 24 other powerful and inspiring women who combined forces to change the hearts and minds of thousands of women. The book became a #1 best-seller. She recently traveled to Kenya with 100 Humanitarians on a life-changing expedition.

Liz Stone - Stories from Haiti
Williamson Sintyl - Haiti Earthquake Survivor
Brandy Vega - Founder of Good Deed Revolution
Amanda Wilkinson - International speaker and global activist
Tammy Anderson Ward - President of Hope Haven Events
Jennifer Mason - Clean Technologies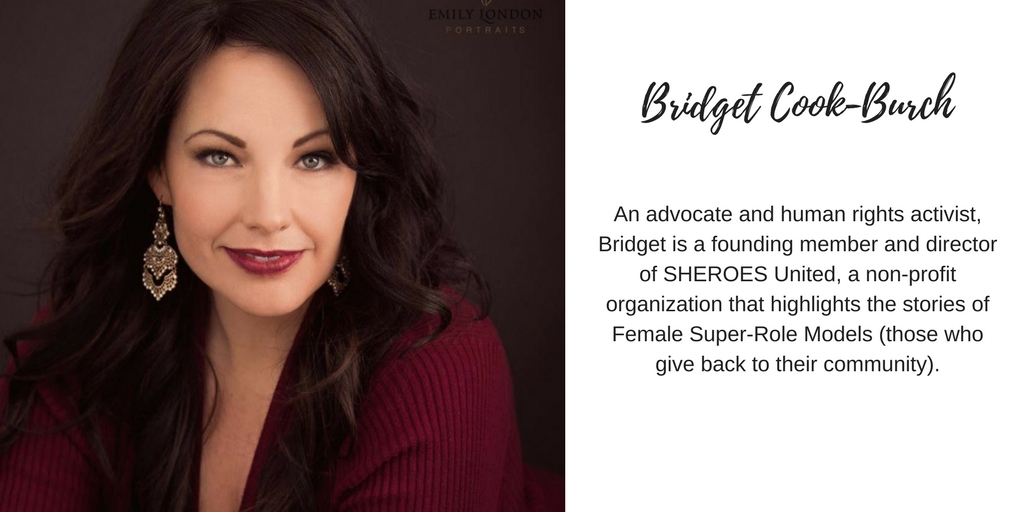 MASTER OF CEREMONIES: Bridget Cook-Burch
New York Times and Wall Street Journal Best-Selling Author, Speaker and Activist
Known for her riveting tales of transformation, M. Bridget Cook-Burch (Bridget) is a New York Times Bestselling Author, a Wall Street Journal Bestselling Author & Transformational Speaker/Trainer and Human Potential Expert.
Her books have been showcased on Oprah, Dateline, Good Morning America, Today Show, and in People Magazine, among others. As a single mother, she owned and operated several successful businesses throughout Utah and Colorado, including PR, publishing and trucking companies.
Bridget is delighted to use her abilities as an extraordinary trainer to "Wake people up to their possibilities" and how to use every experience as a stepping stone to their most glorious life.  Bridget's most recent NYT and Wall Street Journal bestseller is called The Witness Wore Red: The 19th Wife That Brought Polygamous Cult Leaders to Justice. Bridget also wrote Shattered Silence: The Untold Story of a Serial Killer's Daughter,and Skinhead Confessions: From Hate to Hope.  Bridget rocks audiences around the world with powerful stories of transformation, conscious business, writing to connect with readers, and how to leave the footprints of a powerful legacy for generations to come.
Bridget had a powerful, near-death experience in her 20s that set her on a unique road and allowed her to work with gang kids and multi-millionaires alike — and love them all. She is a serial entrepreneur who has owned and operated several businesses in various industries, and most loves to take what she has learned and mentor others to success.
That she heard a quote by Mother Teresa and has been forever touched.  "I am a pen in the hand of a God, writing a love-letter to the world."  Bridget feels that is precisely her calling in life and love and relationships and work: she absolutely loves the uniqueness of every single soul and seeks to empower each woman, man and child to powerfully express their own unique gifts.
An advocate and human rights activist, Bridget is a founding member and director of SHEROES United, a non-profit organization that highlights the stories of Female Super-Role Models (those who give back to their community).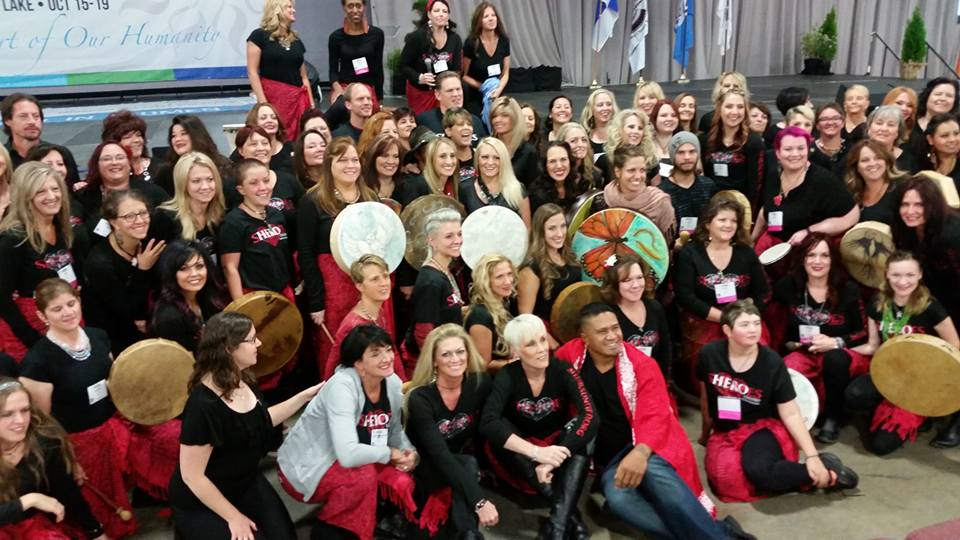 ABOUT SHEROES UNITED
SHEROES United.org What Does It Mean to Be a SHERO? And…Do You DARE? SHEROES United is a Movement of Women Who DARE to Change the World through Love. D.A.R.E = Dignity. Action. Respect. Education. Wherever there is violence against women and children, and wherever there is oppression that keeps women and children degraded, we are empowering women and the men who love them in three, specific areas:

Eradicating Domestic Violence

Abolishing Human Trafficking

Supporting Our Women Warriors
"Victimization is when something terrible happens to you; victimhood is when you make a profession out of it. Victimization is rarely a choice; victimhood always is." SHEROES United is a leadership organization that raises women and men leaders in Utah and worldwide. We stress the importance of stepping out of Victim Into Victor!
SPONSORS OF HUMANIJAM 2017:
100 Humanitarians International
M. NETWORK
When & Where

Draper Amphitheater
944 vestry Rd
Draper, Utah 84020


Friday, September 29, 2017 from 6:00 PM to 10:00 PM (MDT)
Add to my calendar
Organizer
100 Humanitarians International is a community of entrepreneurs and individuals around the world collaborating to create opportunities, both locally and internationally, for education and personal development. We are committed to sustainable projects that support communities and preserve the culture of indigenous tribes.
The mission of 100 Humanitarians is "To mentor families globally through education and entrepreneurship in an effort to eliminate physical, mental, spiritual and emotional poverty, while preserving culture and tradition."
100 Humanitarians International is recognized by the US Internal Revenue Service as a 501(c)3 non-profit organization. Contributions to 100 Humanitarians International are Tax Deductible under IRS regulations. 501(c)(3). Tax Exempt DLN # 26053581001597, EIN #82-1048388
​