Looks like this event has already ended.
Check out upcoming events by this organizer, or organize your very own event.
Human Trafficking: What Your Campus Needs to Know

Tuesday, September 18, 2018 from 2:00 PM to 3:00 PM (EDT)
Event Details
  Registration for this event is now closed. If you registered and have not received connection instructions (check your spam filters), contact us.

2:00-3:00pm Eastern Time
Tuesday, September 18, 2018

Human Trafficking: What Your Campus Needs to Know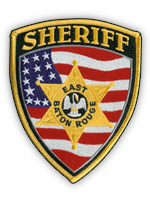 Angela Banta
Lieutenant
East Baton Rouge Parish Sheriff's Office

Amy Juneau
Investigator, Special Victim's Unit
Louisiana State Police
This September, as part of National Campus Safety Awareness Month, we welcome Louisiana State Police Investigator Amy Juneau and Lieutenant Angela Banta from the East Baton Rouge Parish Sheriff's Office to present on human trafficking, the world's fastest growing crime. Colleges and universities can be excellent locations for recruitment by traffickers since many students are from other states. College students can have less parental involvement in their daily activities, which can make them a target.

Amy and Angela will discuss the definition of human trafficking and its indicators, which are universal, as well as the impact on victims, including drug abuse, difficulty in reaching out for help, the need for victim advocacy, and how court proceedings work with victims against traffickers. They will also explore current federal and state laws and how their agencies work to combat human trafficking in Baton Rouge, LA through undercover operations, community outreach, law enforcement training, and hotel outreach.

This webinar will provide participants with an understanding of:

What human trafficking is and what indicators to look for in their area

Signs to look for to identify possible victims of human trafficking

What federal laws apply to these situations and what partners to connect with to help with this important topic
This webinar is appropriate for anyone who is in a position to recognize or involved with efforts to combat human trafficking such as campus public safety officers and police, campus health center staff and providers, counseling center personnel, advocates, residential life staff, Title IX coordinators, and others. Beginners and those working at an intermediate level looking for a refresher will benefit from the presented material.

Angela Banta has worked in law enforcement for 27 years and is currently a lieutenant with the East Baton Rouge Parish Sheriff's Office. Angela was assigned to the Detectives Bureau for approximately 14 years. During this time, she investigated many different crimes including homicides, sexual assaults, and juvenile sex crimes. Currently employed as the supervisor of the Internet Crimes Against Children Unit for the Sheriff's Office, Angela supervises a group of detectives that investigate complaints such as sexting, computer aided solicitation of minors, and the possession and distribution of child pornography. She is also responsible for investigating all human trafficking complaints the Sheriff's Office receives. She is a Peace Officer Standards and Training certified Instructor and teaches a block of training in the Capital Area Regional Training Academy (CARTA) on human trafficking. This training is for first responding law enforcement.


Angela is a member of the FBI's Innocence Lost Task Force in the Middle District of Louisiana. This task force handles human trafficking investigations concentrating on minors as well as child exploitation investigations. She is also a task force member of the Internet Crimes Against Children Unit with the Louisiana Attorney General's Office in Baton Rouge and is partnered with the Special Victims Unit (SVU) at Louisiana State Police. The SVU concentrates on child exploitation investigations as well as human trafficking throughout the state of Louisiana.


Amy Juneau has been in law enforcement for approximately 12 years and is currently assigned to the Louisiana State Police's (LSP) Special Victim's Unit that focuses primarily on human trafficking investigations and internet crimes against children. Previously, Amy worked as an investigator in the Intelligence Division of the LSP and also for the East Baton Rouge Parish Sheriff's Office in the Detectives Bureau as a crime scene detective. In her current role with the LSP, Amy is responsible for all human trafficking investigations involving adults or children that are received in her area and throughout the state. She also assists other local and federal agencies with their human trafficking investigations. Amy is partnered with numerous task forces, including the Internet Crimes Against Children Task Force and Homeland Security Investigations.  


Amy is an instructor for the Louisiana State Police teaching human trafficking investigations. She travels throughout the state of Louisiana providing child exploitation and human trafficking investigations training to various agencies and has partnered with the East Baton Rouge Sheriff's Office and Federal Bureau of Investigation's Baton Rouge Office to teach human trafficking for the Capital Area Regional Training Academy. Amy also provides training to nonprofit organizations.

Webinar attendance is free, but registration is required. Registration deadline is 1pm ET Tuesday, September 18. After registering, you will receive e-mail with connection instructions. If you don't receive that e-mail (check your spam filters), contact us.

For on-demand access to archived webinars, and information on upcoming webinars, please visit our Campus Public Safety Online web page.

Sponsored by the National Center for Campus Public Safety with support from University of Vermont Continuing and Distance Education and the U.S. Department of Justice.