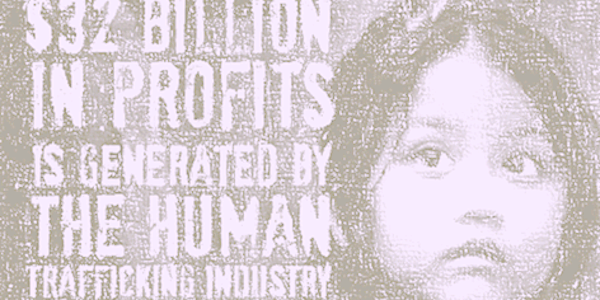 Human Trafficking - The Modern-Day Slavery
By Long Beach Community Improvement League (LBCIL) in collaboration with Iranian Psychological Association of America (IPAA) and Los Angeles County Psychological Association (LACPA)
Date and time
Saturday, August 27, 2016 · 1 - 5pm PDT
Location
The Long Beach Community Improvement League (LBCIL) in collaboration with the Iranian Psychological Association of America (IPAA) Los Angeles County Psychological Association (LACPA) Signal Hill Center Las Brisas Community Room 2399 California Avenue Signal Hill, CA 90755
Description
The Long Beach Community Improvement League (LBCIL) in collaboration with the Iranian Psychological Association of America (IPAA) and Los Angeles County Psychological Association (LACPA)
Will Present: Human Trafficking - The Modern-Day Slavery
Saturday, August 27, 2016 - 1 p.m. – 5 p.m.
Long Beach Community Improvement League, Signal Hill Center
Las Brisas Community Room, 2399 California Avenue, Signal Hill CA 90755
An educational research-based conference on Human Trafficking Presented by experts, distinguished scholars, and psychologists Survivors of Human Trafficking Testimonials
The conference will emphasize the role of psychologists and their social responsibility in ending human trafficking and helping victims and survivors through public awareness campaigns, education and advocacy. It will cover the following subject matters:
1. An overview of research on Human Trafficking: Prevalence and Risk of Violence and the Physical, Mental, and Sexual Health Problems Associated with Human Trafficking
2. The social, economic, legal, physical, social, and psychological impacts of Human Trafficking: Emphasis will be placed on psychological effects including:
Mind/body separation and disassociated ego states, Shame, Grief, Fear, Distrust, Self-hatred, Suicide, and Suicidal Thoughts.
3. Helping Survivors to Cope
Cultural and Clinical Issues in Sex Trafficking: A Presentation Overview By: Indhushree Rajan, Ph.D.
Psychological Assessment for Asylum Applicants who are Human Trafficking Victims By: Reuben Vaisman-Tzachor, Ph.D.
Human Trafficking 101 By: Sgt. Erick Hooker LBPD, Long Beach Sex Trafficking Unit
Learning Objectives:
1. Discuss ways of identifying the youth who are at high risk of falling victim to human traffickers.
2. Recite the psychosocial factors that foster human trafficking.
3. Describe the psychological evaluation of human trafficking asylum applicants.
4. Explain ways in which sex trafficking victims are targeted.
5. Discuss factors that make youth more vulnerable to be lured by human into sexual slavery.
*Advance Registration Is Required - "First-come, first-served"; Only the First 50 Registered Individuals May Attend the Conference
*Psychologists and Mental Health Providers Current Members of IPAA or LACPA will receive 3 Continued Education (CE) by IPAA (APA approved CE Sposnor)
*Refreshments and Handouts Provided
LBCIL: www.lbcil.org IPAA: www.myipaa.org LACPA: www.lapsych.org