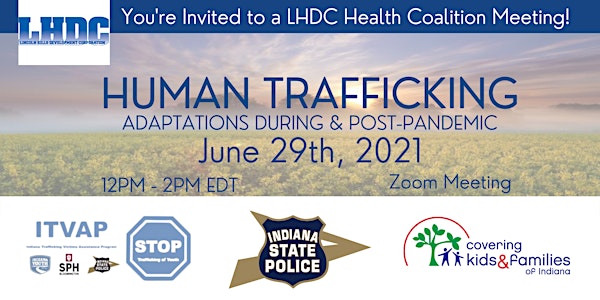 Human Trafficking Defined: Adaptations During & Post Pandemic
Join us for a discussion on current Human Trafficking trends.
About this event
Covering Kids & Families of Lincoln Hills Development Corporation, in conjunction with the Indiana Trafficking Victims Assistance Program (ITVAP) and the Indiana State Police, present current information on Human Trafficking in this Pandemic World. Guest Speakers include: Sheila Bobay Singh and Kip Main.
Emphasis of the presentation will be material significant to Law Enforcement, Judicial Organizations, Medical Providers, Educators, Service Providers, Volunteers and Youth Serving Organizations.
Some of the topics covered will include: red flag indicators, recruitment tactics, Indiana and Federal Laws, reporting and the impact of COVID on victim identification and investigation.