Description

Forestgate Presbyterian Church is pleased to host this Awareness Event, where you will hear from the experts about Human Trafficking and learn about this present danger. Program agenda, Promotional Materials Links, and FAQ follow.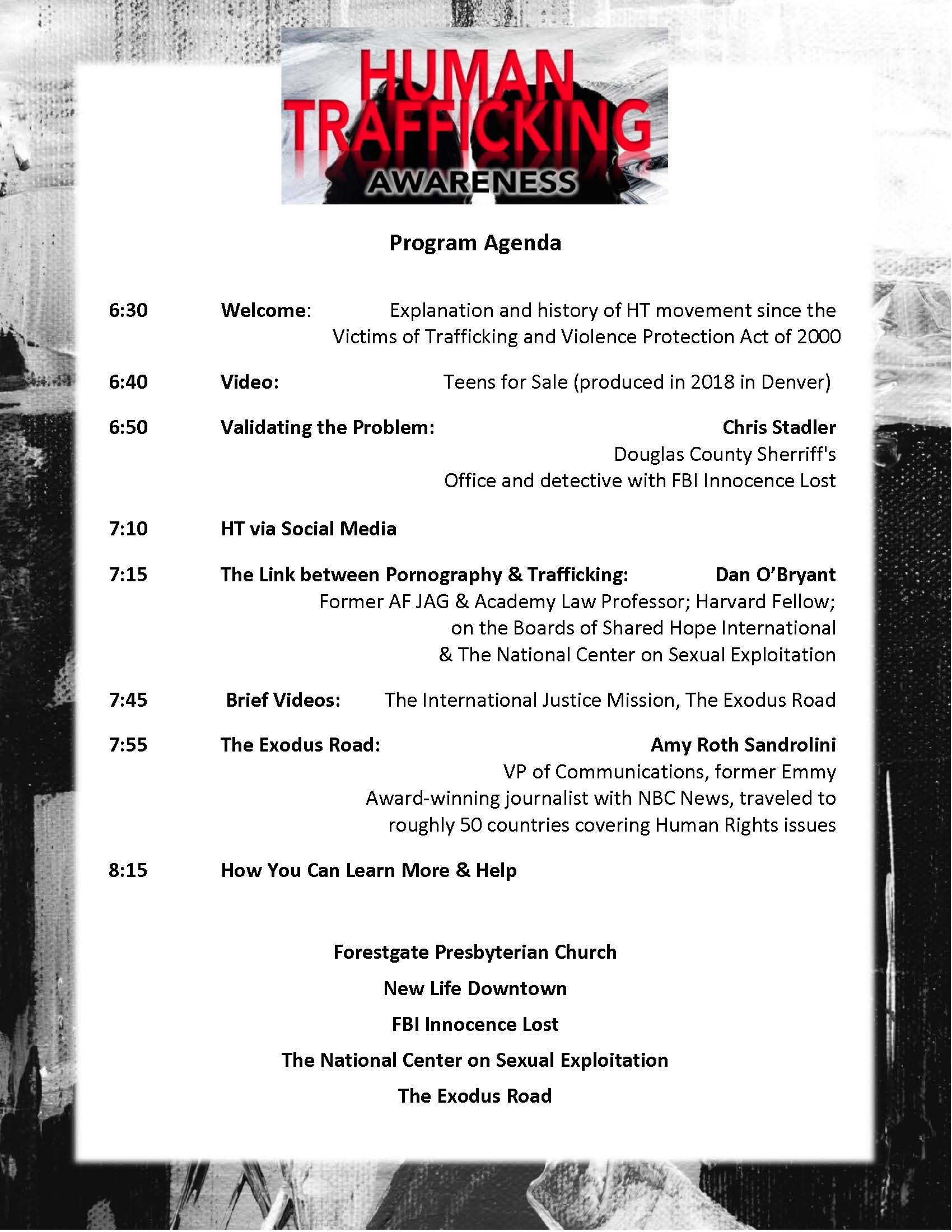 Web-Linked Poster and additional promotional materials. (This page opens to a poster, at the bottom right of the poster is a red button to click for Promotional Materials. It will open a document with a series of links where you can download what you need.)
FAQs
Are there minimum age requirements to enter the event?
No children under age 12. Parents are advised to use discretion with children 12 & over due to sensitive content. Caution advised for abuse victims. No childcare is provided.
How can I contact the organizer with any questions?
Please email hta@forestgate.org
Can I find out more about the host church?
Certainly! go to https://forestgate.org to learn about us.