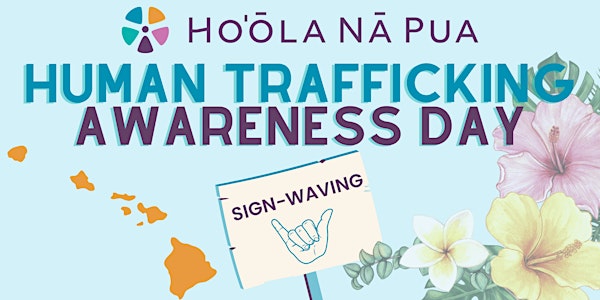 Human Trafficking Awareness Day - Ho'ōla Nā Pua Sign-Waving
Join us to raise awareness!
When and where
Location
Hawaii Hawaii Islands Multiple, HI 96816
About this event
January is National Human Trafficking Prevention Month. Every year since 2010, President Obama dedicated the month to raise awareness about human trafficking and to educate the public about how to identify and prevent this crime.
Our team will be coordinating sign waiving events on O'ahu, Hawai'i Island and Kaua'i. Hundreds of vested residents will come together to learn more about the fight against child sex-trafficking and exploitation. Together with Ho'ōla Nā Pua staff and volunteers, they will peacefully protest in advocacy bringing awareness to the issue of sex trafficking and the exploitation of our youth.
PLEASE NOTE: THERE WILL BE PHOTOS AND VIDEO TAKEN AT THESE EVENTS
Wednesday, January 11, 2023
4 p.m. - 6 p.m. (HST)
Meet the HNP team at your chosen location @ 3:30 p.m.
Attire: Covered shoes, HNP or other community/org or blue-colored shirt, water, and sunscreen.
You do not have to bring a sign to participate. There will be pre-made signs and you can bring other items such as pom-poms, light sticks, flags, etc. to wave around. If you are making a sign, please see the guidelines in your registration confirmation and reminder emails.
Start Locations:
O'ahu - Bishop Square (1003 Bishop St, Honolulu, HI 96813)
We will be walking to the Hawai'i State Capitol (see map below)
Parking options:
Municipal Lot D (972 Punchbowl St)
Alii Place (1099 Alakea St)
Kukui Plaza (1255 Nuuanu Ave)
More details to follow. Please be on the lookout for event information from Marissa Gordon, Programs Coordinator at Ho'ōla Nā Pua.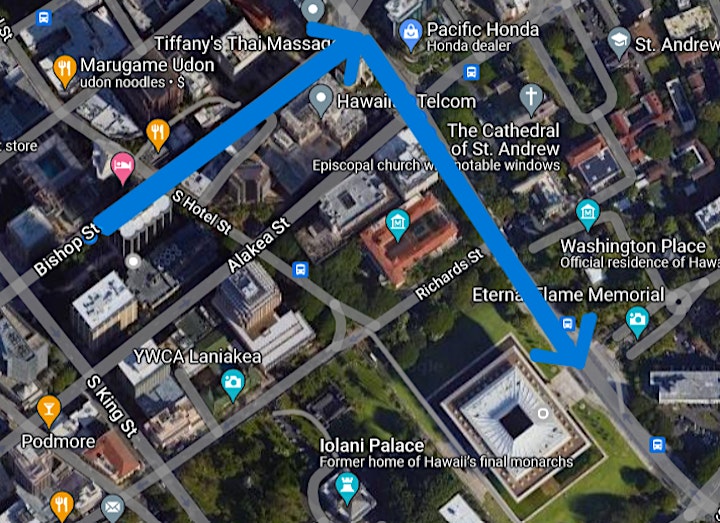 Hawaiʻi Island - Hilo Bay Front
On the corner of Bishop Street & Kamehameha Ave.
Kona - Kailua
On sidewalk in from of Walmart
75-1015 Henry Street
Kailua, Kona 96740
Kauaʻi - Lihue, off of Rice St. on the County Lawn
Historical Monument and Garden