Description
5:00pm-5:45pm – Check in, refreshments, and appetizers outside of theater entrance
5:45pm-8:30pm - Human Trafficking 101: What can MN do? Featuring experts Lauren Ruhlmann and Anna Brewer
8:30 pm- Q&A
The presentations will focus on skill-building, survivor experiences, cross-discipline collaboration, task force development, case studies and lessons learned by professionals in the field. The presenters continue to stand by the motto that – each person has a role to play – in preventing and ending commercial sexual exploitation, and that a collaborative community response is critical. Minnesota has seen high rates of human trafficking both in the Twin Cities Metro area, as well as throughout Greater MN. Regardless of our career or role in the community, we will likely see human trafficking in process but never know the danger that these victims are in. Please join us to learn about the ways that human traffickers operate, how we can safely intervene when human lives are at stake, about the challenging path that survivors have in front of them, and how we can best support survivors. Please come and help figure out what Minnesota can do to end human trafficking.
Presenter Bios: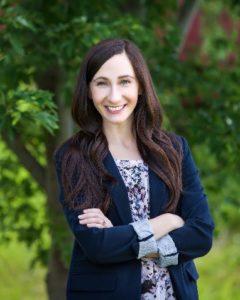 Lauren Ruhlmann is a Licensed Marriage and Family Therapist (LMFT) in Kansas who specializes in treating complex psychological trauma and trauma-related disorders. Lauren has worked with survivors of human trafficking in clinical and research contexts both in the United States and abroad since 2014. She is the Director of Trauma Services for a residential recovery program for survivors of sex trafficking called The Homestead, and she is also the director of RESTORE, a community-based participatory research and education program dedicated to promoting resilience and empowerment among survivors of sex trafficking. Lauren has co-authored over 11 research publications and 2 book chapters on the systemic effects of trauma and stress. Based on her clinical experience and research initiatives, Lauren was named a PEO Scholar in 2016. She earned a master's degree in Marriage and Family therapy from Oklahoma State University and is currently a doctoral candidate in the Couple and Family Therapy program at Kansas State University. She is a member of the International Society for Traumatic Stress Studies, the American Association for Marriage & Family Therapy, and the National Council on Family Relations.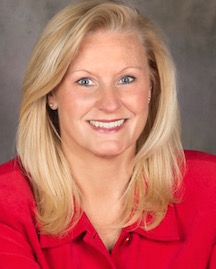 Anna Brewer was employed by the FBI for 24 years and held assignments in Washington DC, Reno, Nevada, and Omaha, Nebraska. As a Special Agent assigned in Reno, Nevada, Anna established and managed an Internet Crimes Against Children Task Force, and established and managed a Child Exploitation Task Force to combat child sex trafficking. In 2009, she transferred to the FBI Office in Omaha, Nebraska, where Anna initiated and led the effort to establish and operate what became known as the Omaha Child Exploitation Task Force, a standing multi-agency task force dealing with sex trafficking and sexual exploitation of children. In the last two years, Anna has trained over 10,000 law enforcement officials, prosecutors, advocates, health care providers, first responders, among many other groups as a Human Trafficking Training Consultant with the Women's Fund of Omaha. Currently, Anna is employed as an Investigator with the Nebraska Attorney General's Office assigned to investigate all human trafficking matters in Nebraska. Anna volunteers with various non-profit organizations and faith groups, including the Coalition On Human Trafficking, Carole's House of Hope, and Magdalene Omaha, to educate the community regarding human trafficking. In February 2016, Anna was recognized by the Nebraska Attorney General, Doug Peterson, with the Nebraska IMPACT Award, for her efforts to combat human trafficking in Nebraska. In March 2017, Anna was recognized by The American Mothers Inc. as both the Nebraska Mother of Achievement and the "National Mother of Achievement" 2017.
Photo credit for banner image: Ira Gelb, NOT for sale: human trafficking