Event Information
Location
Vancouver Shambhala Centre
256 W 7th Ave Unit 208
Vancouver, British Columbia V5Y 1M1
Canada
Refund Policy
Contact the organizer to request a refund.
Eventbrite's fee is nonrefundable.
Description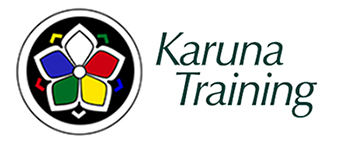 Human to Human: A Path of Mutual Recovery
An Introduction to Karuna Training Methodology
June 6 & 7, 2020, Saturday 10 AM - 6 PM, Sunday 10 AM - 12:30 PM.
Taught by Anie Boudreau and Melissa Moore
Mutual Recovery is a state of mind in offering ourselves to others in contemplative psychology. Karuna Training is about touching into compassion from the space of equality. Being willing to touch into the shared space of human suffering as a shared act of compassion and this practice is called compassionate exchange. This workes very well in multiple context performed by multiple kinds of people in many roles; it is not just for therapists or Buddhist for that matter, it is for those that want to explore the human gift of exchanging self with others in action, in working with human issue of our time, in our City - Vancouver - in whatever context is necessary.
Please join us for a day of experiential exploration into our human hearts and all the pain and joy we can simultaneously hold in non-dual compassion.
This stand-alone class has no prerequisites, and it is open to everyone. The weekend is designed to introduce the basics of Karuna Training. Karuna Training is a 2-year certificate of study that involves moving through experiential material in a cohort of about 25 - 30 others.
For more information on Karuna Training go to www.karunatraining.com
Schedule
Saturday 10 am - 6 pm
Registration and Tea
Introductions
Talk on Karuna and Contemplative Psychology
Guided Meditation instruction
Experiential process
Discussion
Brown bag lunch with the group in the community space
Meditation
Talk on Compassionate Exchange
Experiential process
Tea Break
Discussion Circle and Closing
Sunday 10 am - 12:30 pm
Meditation
Intro and Body Speech and Mind Group Practice
Tea and Snack
Q & A on Karuna Training
Closing Circle
This stand-alone class has no prerequisites, and all are welcome.
Price: $150, tuition assistance is available
Melissa Moore, PhD is a co-founder of Karuna Training and is currently the Executive Director of Karuna Training North America. Melissa's background is in community-based mental health, research, training care providers, and women's issues. She has a Ph.D. in Psychological Anthropology from California Institute of Integral Studies and a Masters in Contemplative Psychotherapy from Naropa University in Boulder, CO. Melissa has taught Buddhism and Contemplative Psychology worldwide for over 25 years.
Anie Boudreau is a Certified Yoga Therapist, Addiction Recovery Coach and Life Mentor guiding individuals to live authentically. She is a specialist in pain science, pain care and mindfulness-based healing systems. Anie's intention is to empower you with practical mindfulness tools that can be used in the ups and downs of daily life.
Contact
For more information please contact info@karunatraining.com
For more information about Karuna Training, visit our website at www.karunatraining.com

This is not a Vancouver Shambhala Centre event. It is independently led and managed.
Date and Time
Location
Vancouver Shambhala Centre
256 W 7th Ave Unit 208
Vancouver, British Columbia V5Y 1M1
Canada
Refund Policy
Contact the organizer to request a refund.
Eventbrite's fee is nonrefundable.