Event Information
Location
5 Channel Center Street
Fraunhofer Center CSE
Boston, MA 02210
Description
CrowdComfort is proud to announce the opening of our new home, the Headquarters of the Human Sensor Network, at the Fraunhofer CSE Living Lab in Boston's Innovation District. Not only are we opening the front doors, but we're inviting you to the first ever Human Sensor Network Conference!
What's so different about this than other conferences?: Well, everything. Unlike other events where all you do is mingle and listen to a lecture, the Human Sensor Network Conference evolves the practices of the CRE industry with the biggest real estate leaders in Massachusetts and beyond! Our breakout sessions give you a highly interactive opportunity to learn side-by-side with fellow attendees. At our conference you're not just exchanging business cards with industry leaders, you're exchanging ideas with them face-to-face.

Who's attending?: CrowdComfort customers, investors, and thought leaders in the field of Real Estate, Facility/Property Mangement, and Building Operations.

The Speakers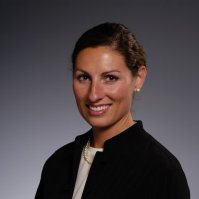 Elycia Morris- Apple
Topic: After 12 years of striving for operational excellence at GE Healthcare, The Human Sensor approach caught my attention. It offers a rich new vein of operational value in Healthcare.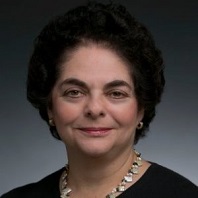 Sarah Abrams- Iron Mountain
Topic: Simplicity & mobility and how it can lead to operational excellence in Real Estate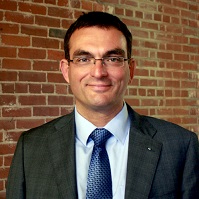 Christian Hoepfner- Fraunhofer CSE
Topic: FraunhoferCSE welcomes CrowdComfort and the Human Sensor approach to the Living Lab
We'll have food, right?: Of course! And drinks (the fun ones). And games.
We hope to see all of you there! RSVP now!
Dress: Business Casual
Agenda:
2:00-3:00pm: Interactive tours (also throughout for later arrivals): Brief introductions and appetizers

3:00-3:15pm: CEO to welcome everyone and make opening remarks

3:15-4:00pm: New Human Sensor Technology Reveal

4:00-4:10pm: Special Guest Introductions

4:10-4:30pm: Ice Breakers: share your roles, challenges, and purposes

4:30-5:30pm: Breakout Sessions - Group up, exchange ideas on (not limited to)

Productivity

Healthcare - To be led by the Florida Hospital Innovation Lab.

Energy/Comfort

Safety

Human sensor technology and concepts


Workforce engagement

Happiness/Satisfaction

Asset Management/Lifetime value

Space planning

QR codes v. texting

Experiments
5:30-5:40pm: Special Guest Closing Remarks
5:30-6:30pm: Cocktail Hour with food — CrowdComfort Mix n' Mingle
6:30-7:00pm: Closing comments from CEO
Speaker Bios:
Elycia Morris: Apple Healthcare
With a passion for bettering the health of communities, Elycia is working to expand Apple Healthcare's US enterprise mobility solutions bringing mHealth and the IoT together to disrupt care delivery. Prior to Apple, Elycia held various positions while with GE for 12 years to include consulting with over 200 hospitals on topics such as operational efficiency, revenue cycle, asset management, strategic initiative implementations, management advisory, customer experience and change management. She led GE's efforts innovating with customers as the Director of the Innovation Lab where she changed the way care was delivered for patients and physicians. She has a BS from the Air Force Academy and an MBA from George Washington University.
Sarah Abrams: Iron Mountain
Sarah K. Abrams joined Iron Mountain, a public REIT and Fortune 1000 company, as Senior Vice President and Head of Global Real Estate in January 2012 to drive globalization of the corporate real estate function and to transform it into a strategic business partner to the line business. Sarah leads a global team responsible for real estate portfolio strategy, transactions (including leasing, acquisitions and dispositions), construction, ground-up development and facility management as well as lease administration and REIT Supplemental reporting for a portfolio of 80+ million sf in 45 countries.
Prior to joining Iron Mountain, Sarah was the president of Fidelity Real Estate Company, the corporate real estate division of Fidelity Investments, where she led the team responsible for providing corporate real estate and location strategy services to Fidelity's business units, nationally and internationally. In that role she developed over $1.5 billion of real estate and managed a 10+ million sf global real estate portfolio, which included office space, investor centers and critical computing environments.
Ms. Abrams holds a BA in Economics, magna cum laude from Boston University, a JD degree from Cornell Law School and a Master of Science in Real Estate Development from the Massachusetts Institute of Technology.
Ms. Abrams is a former president and chairman of the Massachusetts Chapter of NAIOP-The Commercial Real Estate Development Association, a past president of CREW (Commercial Real Estate Women) Boston and a past president and current Legacy Council member of the New England Chapter of CoreNet Global. A recipient of numerous industry awards and honors, Ms. Abrams was awarded the first MIT Center for Real Estate Spaulding Award, the Global Corporate Real Estate Executive of the Year Award from CoreNet Global in October 2013 and the CREW Distinguished Leader Award in September 2015. She has been recognized by the Boston Business Journal as a Woman of Influence and by Banker & Tradesman as a woman of FIRE (leader in the Finance, Real Estate and Insurance industries). She is the recipient of 6 Luminary Awards for excellence in speaking at CoreNet Global Summits and has also taught at the Cornell Law School, Babson University and the MIT Center for Real Estate.
Christian Hoepfner: Fraunhofer CSE
Dr. Christian Hoepfner is Fraunhofer CSE's Executive Director. He is responsible for all strategic, financial and contractual aspects of this applied contract research center.
Christian's personal research interests are based on the question how new technologies can be used to advance both the energy efficiency of our economy as well as the share of renewable energy generation, under consideration of our regulatory framework, political system, and consumer attitudes. An example of this work is the Fraunhofer Plug and Play PV systems project, which he leads as Principal Investigator.
Before joining Fraunhofer CSE, Christian was Vice President of Product Marketing and Management at Luminus Devices, which grew from an MIT start-up company to a world leader for specialty LED products. There, he was responsible for the successful commercialization of Luminus' high power light emitting diodes into the consumer electronics industry, and for introducing energy-efficient lighting products into energy savings markets.
Prior to this, he worked at LNL Technologies, Bandwidth Semiconductor, and Spire in a wide range of roles and technology areas, including lasers, photo detectors, III-V semiconductor device design and processing, planar light guides, and chemical vapor deposition. Christian received his PhD from the Free University Berlin, Germany, for work in thin film photovoltaics.
Date and Time
Location
5 Channel Center Street
Fraunhofer Center CSE
Boston, MA 02210