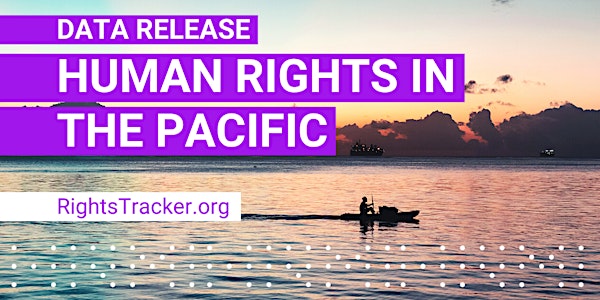 Human Rights in the Pacific - Data Launch
How well are governments in the Pacific respecting human rights? Join us as we release the 2022 data on human rights in the Pacific.
About this event
The Human Rights Measurement Initiative (HRMI) produces data showing how well countries are respecting human rights.
Join HRMI Pacific co-Leads Seuta'afili Patrick Thomsen and Sam Manuela as they release the 2022 Rights Tracker data focusing on Pacific region data.
These data focus on 5 themes relevant to Pacific nations, including:
The climate crisis
Indigenous sovereignty
Indigenous lands
Cultural rights
Violence
Join us on zoom to find out what experts in Pacific nations said about human rights in their home.
The event will start at 10:30am NZDT, click here to see every time zone.