Human Rights Forum Series 2015/2016 Launch: The Future of Human Rights

Monday, October 5, 2015 from 6:30 PM to 8:00 PM (EDT)
Event Details
"The Future of Human Rights"
Guest Speakers: Aryeh Neier, Gay McDougall, Martina Vandenberg, Moderated by Eric Weitz
Monday, October 5, 2015
6:30 pm - 8:00 pm
Shepard Hall, The Great Hall
Human Rights: A Multiyear Forum at the City College creates a space for discussion about one of the most critical issues of our time. The series of lectures, conversations, film showings, exhibitions, and courses brings together faculty, students, and staff at CCNY and the New York City community to examine human rights through multiple lenses. Individual events will focus on the history of human rights, questions of humanitarian intervention, and particularcases of violations abroad and at home. The forum aims to develop a critical perspective on human rights and to ask how we work towards justice for victims and bear witness to human rights violations.
Aryeh Neier is president emeritus of the Open Society Foundations. He was president from 1993 to 2012. Before that, he served for 12 years as executive director of Human Rights Watch, of which he was a founder in 1978. He worked 15 years at the American Civil Liberties Union, including eight years as national executive director. He served as an adjunct professor of law at New York University for more than a dozen years, and has also taught at Georgetown University Law School and the University of Siena (Italy). Since 2012, he has served as Distinguished Visiting Professor at the Paris School of International Affairs of Sciences Po.
Gay McDougall Gay J. McDougall served as the first United Nations Independent Expert on Minority Issues from 2005 to 2011. She was executive director of the international NGO Global Rights from 1994 to 2006. From 1997 to 2001, she served as an Independent Expert on the UN treaty body that oversees compliance with the International Convention on the Elimination of All Forms of Racial Discrimination, during which time she negotiated the adoption of General Recommendation XXV on the Gender Dimensions of Racial Discrimination, which requires governments to report explicitly on the situation of women impacted by racial discrimination. She played a leadership role in the UN Third World Conference Against Racism.
Martina E. Vandenberg is the founder and president of The Human Trafficking Pro Bono Legal Center (HT Pro Bono). Vandenberg has spent nearly two decades fighting human trafficking, forcedlabor, rape as a war crime, and violence against women. Vandenberg has represented victims of human trafficking pro bono in immigration, criminal, and civil cases. She has testified before the Senate Judiciary Subcommittee on Human Rights and the Law, the Helsinki Commission, the House Foreign Affairs Committee, and the House Armed Services Committee on an array of human rights issues.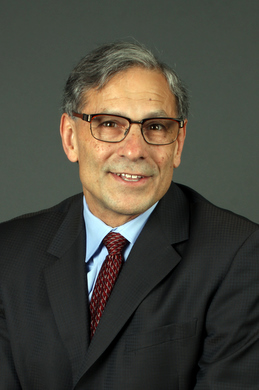 Eric D. Weitz is Dean of Humanities & Arts and Distinguished Professor of History at the City College of New York. Trained in modern European and German history, his work in recent years has extended to the history and politics of international human rights and crimes against humanity. Weitz is a frequent lecturer in public and academic settings, especially on the historical development of human rights and on comparative genocides.
Organizer
The mission of the Colin Powell School for Civic and Global Leadership is to transform students, faculty, communities, and the traditional university experience by adopting problem-based approaches to education. By promoting the values of service, engagement, and leadership, we enable our students to energetically address the challenges of the 21st century. By fostering creative and public scholarship, we ensure that our faculty produces and disseminates scholarship that is both relevant and in-touch. 
The school, located in historic Harlem at The City College of New York, addresses pressing global issues such as expanding rights and democracy, community stability and health, economic growth and national wealth creation and promoting education and the general betterment of those in need. The school focuses its research and teaching activities on fostering solutions that further equality, prosperity, stability, and peace for the whole people—in Harlem, in New York, and around the globe.