Description
1948 – 2018
Celebrating the 70 years of the Universal Declaration of Human Rights
On December 10, 2018, International Day for Human Rights, the Institut Français Indonesia / Embassy of France and the United Nations in Indonesia invite you to an event of knowledge-sharing, information and discussion, with experts and high-level policy-makers.
WHEN: December 10, 2018
WHAT: Discussion on Human Rights and Sustainable Development Goals: realizing the 2030 Agenda in Indonesia
WHERE: Institut français d'Indonésie, Jl. M. H. Thamrin 20, Jakarta Pusat 10350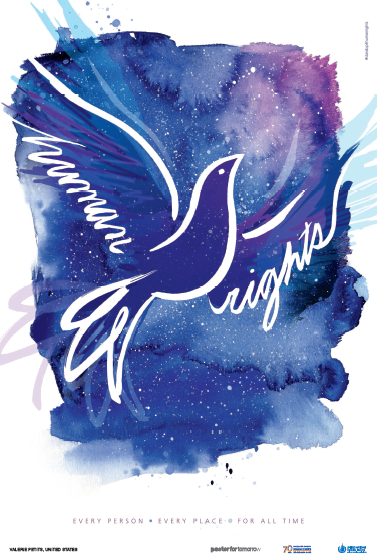 On the occasion of the 70th anniversary of the Universal Declaration of Human Rights, please join us to mark this commemoration.
5pm - 6.15pm: Panel presentation
The conference will bring together five experts to discuss the connection between Human Rights and the Sustainable Development Goals, each in his area of expertise.
Gender equality
Mrs. Shinta Dhanuwardoyo
Founder of Bubu.com
Quality of Education
Dr. Ananto Kusuma Seta
Expert Staff for Innovation and Competitiveness of the Ministry of Education and Culture
Inclusiveness
Ms. Dwi Aryani
Representative of Indonesian Association of Women with Disabilities

Access to culture, arts and science
Mrs. Maria Tri Sulistyani
Writer, Co-artistic Director and co-founder of Papermoon Puppet Theatre
Freedom of speech
Ms. Uni Lubis
Editor in Chief IDNTimes
6.15 pm – 7 pm: Discussion
The speakers will engage in a discussion with the audience, highlighting the link between each topic, the concept of Human Rights and the UDHR.
7pm – 7.15pm: Announcing the Indonesian winner of Global Creative Competition "Mobile Film Festival" winners

7.15pm: Dinner buffet