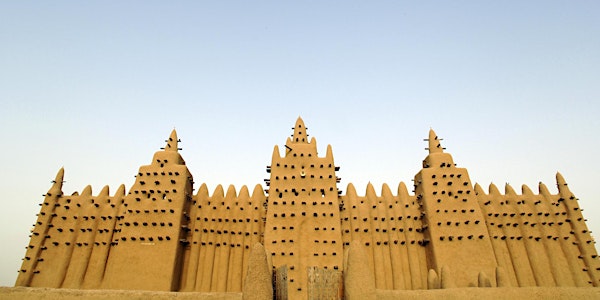 Human Rights and Cultural Heritage: A New Paradigm
Location
DePaul University
1 East Jackson Boulevard
Room 8005 (8th Floor, DePaul Center)
Chicago, IL 60604
Description
Join DePaul University College of Law's Center for Art, Museum & Cultural Heritage Law on November 1 and 2, 2017 for our conference Human Rights and Cultural Heritage: A New Paradigm. The conference will begin the evening of Nov. 1 with a screening and panel discussion of the documentary The Destruction of Memory and will continue on Nov. 2 with a full day of exciting panels and lectures (separate registration is required for each day). 2 CLE credits are available for the Nov. 1 program and 6.75 CLE credits, plus 1 Ethics credit, are available for the Nov. 2 program.
In the past year, the United Nations Special Rapporteur in the field of Cultural Rights has illustrated clearly the important tie between local communities and cultural heritage, as well as the better known paradigm of a universal interest in the preservation of our shared global heritage. In 2016, the International Criminal Court carried out the first prosecution where the sole charge was the war crime of the intentional destruction of cultural heritage during armed conflict based on the destruction of mosques and mausolea at the World Heritage site of Timbuktu in Mali. These events, as well as recent controversies such as the threat to U.S. indigenous cultural heritage through construction of the Dakota Access Pipeline, indicate that this is a critical juncture in scholarly attention to the bond between human rights and cultural heritage.
The conference will bring together experts from the fields of anthropology and law to examine the connection between a just society and the protection of cultural heritage for the benefit of all. It will feature the following panels and speakers:
Intangible Cultural Heritage and Human Rights: Morag Kersel, Justin B. Richland, George Nicholas, Catherine Bell
Environmental Justice and Cultural Rights: Patty Gerstenblith, Rosemary Coombe, Dean Suagee, Dorothy Lippert
Featured Lecturer Karima E. Bennoune, Special Rapporteur in the field of Cultural Rights, United Nations
Featured Lecturer Shamila Batohi, Senior Legal Advisor to the Prosecutor, International Criminal Court
Sovereigns vs. Peoples: Who Has Rights to Cultural Heritage: Lubna S. El-Gendi, Sarah Dávila-Ruhaak, Rebecca Tsosie
Resolving Cultural Heritage Disputes Through Alternative Dispute Resolution: Giving Peace a Better Chance (Ethics Panel): Thomas R. Kline, Stacey Jessiman de Nanteuil, Alessandro Chechi, Lori Breslauer
Space is limited and no tickets will be sold at the door. Breakfast and lunch will be served and the conference will close with a small reception. Email CAMCHL@depaul.edu with any questions.
***Regardless of which ticket you purchase, you may end up in an overflow room. Seating in the main conference room will be on a first come basis the day of the program.***