An interactive conversation with the authors of the book: The New Builders about investment, entrepreneurship, and the future of business.
About this event
Join hosts Jean-Paul O'Brien (CEO/Managing Director of Black Lab Sports) and Cody Burkhart (Robotics/Human Performance/Neuroscience/NASA) on Wednesday, April 28, 2021, from 6 pm - 8 pm MT as they lead an interactive conversation with authors of The New Builders, Seth Levine, and Elizabeth MacBride.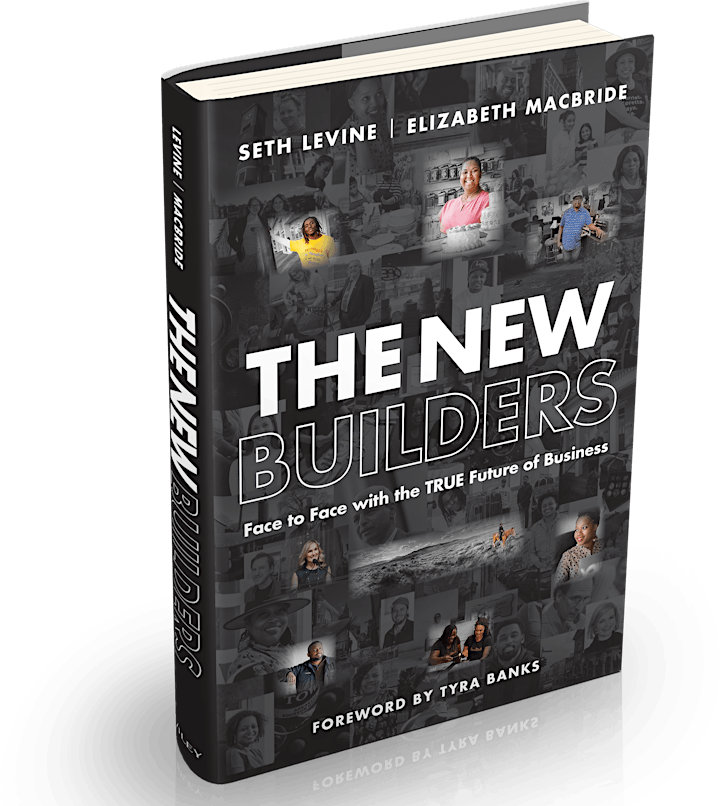 In their book, The New Builders, they share the stories of the next generation of entrepreneurs -- and argue for the future of American entrepreneurship. That future lies in surprising places -- and will, in particular, rely on the success of women, black and brown entrepreneurs. As a country, we have yet to recognize the identities of these New Builders, let alone develop strategies to support them.
If you think entrepreneurship is thriving and helping the United States maintain its economic power. You'd be almost completely wrong. Join our conversation with the authors and special guests and they share stories and ask the important questions as we come face to face with the true future of business.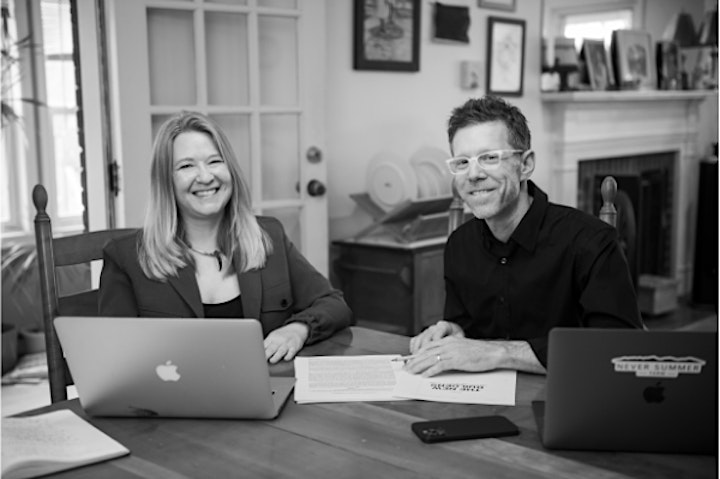 About the authors:
Seth Levine is a long-time venture capitalist, Seth Levine is a co-founder and partner of Foundry Group, a Boulder, CO based venture firm. Easily distracted and a passionate advocate for entrepreneurship, Seth also spends time as an advisor to venture funds and companies around the world. Seth and his wife live in Colorado with their three children.
Elizabeth MacBride is an international business journalist, Elizabeth's work has been featured in The Washington Post, BBC, MIT Tech Review, Quartz, and many other prominent publications. She founded Times of Entrepreneurship to share the stories of many often-overlooked entrepreneurs she has encountered in her reporting around the world. A writer, traveler, and seventh-generation Washingtonian, she lives in Alexandria, Va., with her two daughters.
Their book, The New Builders, will be available on May 4th. Pre-order your copy here thenewbuilders.com
Guest Speakers / New Builders:
Karissa Watry, Founder, and CEO of Dynepic. Dynepic is a women and veteran-founded company that is the brainchild of Co-Founders Krissa Watry, a USAF Academy, and MIT educated engineer, and Jacqueline Arn, a 40+ year educator. Dynepic is powering corporate digital innovation, training and engagement with its DX-Platform technology. The DX-Platform is a fully immersive app and training creation, distribution, and management platform.
Marques Anderson, M.Sc., is an innovator, founder, and thought leader working at the nexus of indigenous wisdom, modern technology, and future communities. After a professional pivot from the NFL in 2006, Marques founded and directed the World Education Foundation (www.worldef.com), which strategically bridges the gap between academia, technology, and implementation in local communities around the world. In 2017 Marques created Urban Matrix One, a startup developing solutions at the intersection of satellite imagery, machine learning, and urban infrastructure.
At Black Lab Sports, we are committed to producing programming that will propel humanity forward as we engage and grow our amazing community. We will continue to provide content that inspires, activates, and hyper-enables changemakers to tear down silos and address the world's messy and complex problems. For more information and the latest news visit: www.blacklabsports.com or follow us on social.
"The best way to predict the future is to invent it."
~ Alan Kay 1971