Human Matters: Developing Technologies & Strategies with Meaningful Impact

Tuesday, May 20, 2014 from 5:00 PM to 8:00 PM (PDT)
Event Details
The USC Institute for Creative Technologies, ReD Associates, and Harvard Business Review invite you to a panel discussion about the power of a human-centered approach - how human sciences, engaging storytelling and high-tech simulations of human interactions can benefit organizations and your customers.
Many organizations get caught up in big data, industry trends, and the latest technology. They miss the opportunities to understand what truly makes a difference – what people really want and need in their products and services. The most forward-leaning business, academic and military organizations are already leveraging the human sciences to identify problems and create solutions based on how people really live and learn.
This event will share some of those lessons. Its point of departure will be the new book "The Moment of Clarity: Using the Human Science to Solve Your Toughest Business Problems." Author and senior partner at ReD Associates, Christian Madsbjerg  puts people in the center, using a social science approach to solve tough problems. Careful observation is methodologically considered, creating solutions that are more reliable because they are more human.
Dr. Randall Hill, executive director of the USC Institute for Creative Technologies, will describe how new and emerging virtual reality technologies are creating a new era for learning and development. A combination of gaming and artificial intelligence advances, instructional design and creative content are helping people to lead and remain resilient in the face of humanity's greatest challenges.
 Following the discussion, guests will be invited to see and experience ICT's cutting edge technologies such as:
 Emergent Leader Immersive Training Environment (ELITE), a training environment with a life-sized virtual human "living" in a physical world, allows Army and Navy officers to practice and assess their interpersonal communication skills including leadership and counseling. The ELITE platform is also being used by the USC School of Social Work to teach counselors.
 BRAVEMIND is a clinical, interactive, virtual reality (VR) based exposure therapy tool being used by clinicians to assess and treat veterans diagnosed with Combat-Related Post- Traumatic Stress Disorder (PTSD). Patients can experience scenarios in the safety of the therapist's office in order to therapeutically confront, decondition, and emotionally process difficult trauma-related experiences, resulting in a reduction of PTSD symptoms.
  Multisense provides real-time tracking and analysis of non-verbal be­haviors, including facial expressions, eye gaze, body posture and voice intonation. MultiSense can be used to automatically identify signals of de­pression and other mental health issues. Additional applications include an interactive virtual human audience that can give feedback to people looking to improve their public speaking skills and virtual human role players that can help people to prepare for job interviews.
 Fast Avatar Capture  uses a Microsoft Kinect camera to put a digital model of a player directly into a video game. A human is scanned and within minutes a 3D avatar is placed into the virtual environment and infused with lifelike behaviors. This technology was recently featured on Gizmodo.
5-6 pm. Registration.
6-7 pm. Panel Discussion.
7-8 pm. Cocktails and demonstrations.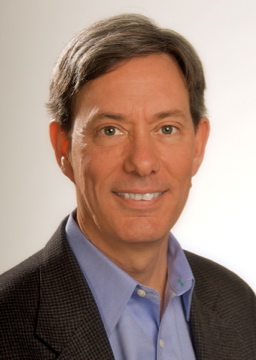 Gardiner Morse is a senior editor at Harvard Business Review where he focuses on marketing and innovation. He leads HBR's health care industry coverage and has developed content on a wide range of topics including marketing-organization design, smart-products strategy, and the neuroscience of decision making. Before coming to HBR in 2001, he served for 15 years in a range of editorial and business roles with the publishers of the New England Journal of Medicine. There he developed and launched numerous publications for physicians and the general public, and served as executive editor of Hippocrates, a journal for primary care physicians. He holds Masters in journalism from Boston University.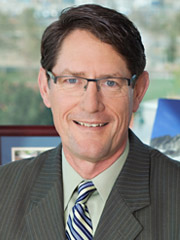 Randall W. Hill, Jr. became the executive director of the USC Institute for Creative Technologies in 2006. A leader in understanding how classic storytelling and high-tech tools can create meaningful learning experiences, Hill steers the institute's exploration of how virtual humans, mixed reality worlds, advanced computer graphics, dramatic films, social simulations and educational video games can augment more traditional methods for imparting lessons. He oversees a diverse team of scientists, storytellers, artists and educators as they pioneer and evaluate new ways to deliver effective teaching and training in areas including leadership, cultural awareness, negotiation and mental health treatment and assessment.
Hill is also a research professor of computer science at the USC Viterbi School of Engineering. His research focus is on using intelligent tutoring systems and virtual humans to create immersive learning environments.
Hill's career at USC began in 1995 at the USC Information Sciences Institute where he worked on the development of models of human behavior and decision-making for real-time simulation environments. He joined the USC Institute for Creative Technologies in 2000 as a senior scientist.
Prior to his work at USC, Hill served as a group supervisor and the work area manager for network automation in the Deep Space Network Advanced Technology Program at NASA's Jet Propulsion Laboratory.
Hill graduated with a bachelor of science degree from the United States Military Academy at West Point and subsequently served as a commissioned officer in the U.S. Army for six years with assignments in field artillery and military intelligence. He earned his M.S. and Ph.D. degrees in computer science from the University of Southern California.
He is a member of the American Association for Artificial Intelligence and has written over 50 technical publications, including a co-authored article, "Toward Virtual Humans" featured in AI Magazine in the summer of 2006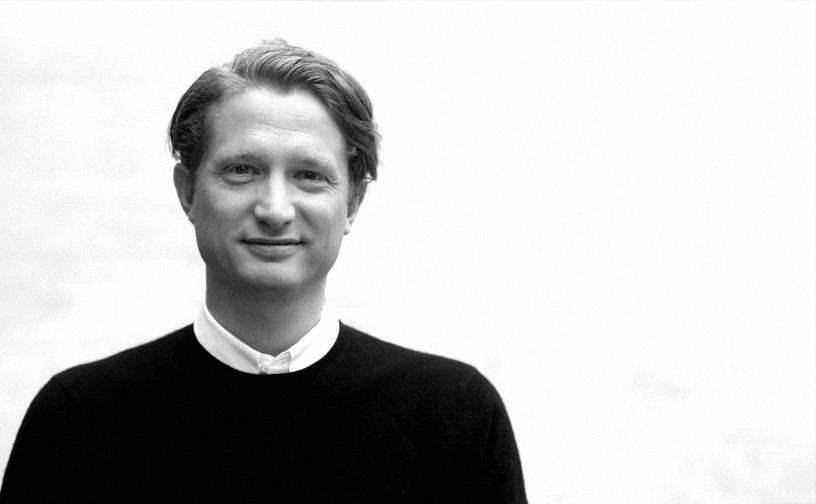 Christian Madsbjerg founded ReD Associates - a strategic innovation consultancy - with a group of likeminded people in Copenhagen in 2007. He writes, teaches, and speaks about the kinds of methods and reasoning needed for fact-based investigations of human activity, emotions, and decision-making processes. He is the author of books on social theory, discourse analysis, and politics and his latest book,  'The Moment of Clarity - Using the Human Sciences to Solve Your Hardest Business Problems' was released by Harvard Business Review Press in February 2014. In The Moment of Clarity, Christian and co-author Mikkel Rasmussen examine the business world's assumptions about human behavior and show how these assumptions can lead businesses off track. The path forward is using a practical framework they introduce called sensemaking; a nonlinear problem solving approach that uses the theories and tools from the human sciences—anthropology, sociology, philosophy, and psychology—that gives executives a better way to understand business challenges involving shifts in human behaviour.
 Christian has worked with many Fortune 100 companies - e.g., LEGO, Samsung, Adidas, Coloplast, and Intel - using this new methodology to solve problems as diverse as setting company direction, driving growth, improving sales models, understanding the real culture of and organization, and finding the way in new markets.
Christian studied philosophy and political science in Copenhagen and London and has a Masters from the University of London. He currently lives in New York City.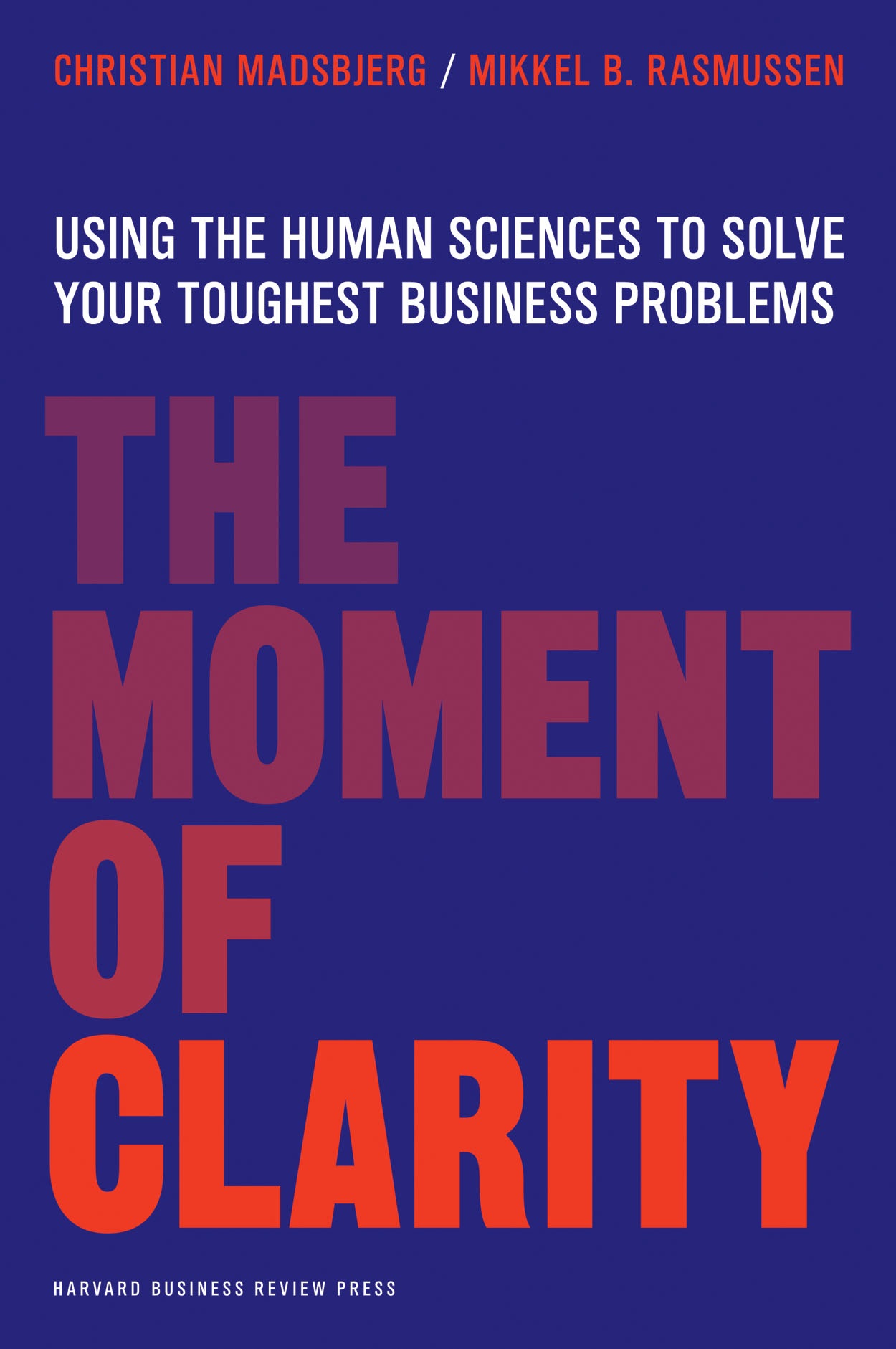 The Moment of Clarity: Using the Human Sciences to Solve Your Hardest Business Problems by Christian Madsbjerg and Mikkel B. Rasmussen HB / ISBN: 978-1422191903 / Harvard Business Review Press
When & Where

USC Institute for Creative Technologies
12015 E Waterfront Dr
Los Angeles, CA 90094


Tuesday, May 20, 2014 from 5:00 PM to 8:00 PM (PDT)
Add to my calendar