Description
According to the Gartner report, one of five workers will have AI as their co-worker by 2022. By 2020, 85% of all customer interactions will be managed by machines without any human input. The same may very well be true for employee interaction. For this reason, coordinating with others is one of the top five skills deemed essential by the World Economic Forum.
When talking about shaping the future of work, we must now always keep the collaboration between humans and AI in mind. For example, new technologies such as chatbots, contribute to the reduction of communications between people. This then puts into perspective the question: "should we invest in creating more human connections?".
Additionally, communication is more of a challenge than ever before, as many companies manage business globally with several offices around the world and teams have sometimes a 12-hour time difference between them.
Should leadership adapt to remote teams? Should the HR department be more involved in the development of a collaborative culture? How will technology play a role in this future reality?
Key Takeaways:
How to create a more human experience at work in the future

How to create a collaborative environment for the transformed workplace

The difference between communication strategy for startups and corporations

How to develop communication and cognitive flexibility skills for the new type of leaders
Agenda
5:30–6:00 p.m. – Registration and mingling

6:00–6:30 p.m. – Panel

6:30–7:00 p.m. – Group activity using case studies

7:00–7:20 p.m. – Group sharing

7:20–7:40 p.m. – Q&A and wrap up

7:40–8:30 p.m. – Networking with food and drinks.
Speakers: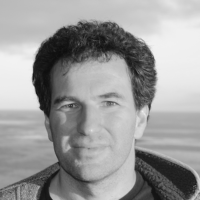 Aaron Lifshin is the CEO and founder of MeetingPulse. He has been working in technology, creating and managing technical teams for over 20 years with a blend of technical knowledge and emotional intelligence. Aaron has been active in a broad range of industries: from management consulting work to consulting in large enterprises and running technology for political campaigns. Aaron's main interest is the creation and maintenance of lasting, successful teams and institutions. He is a graduate from Dartmouth College.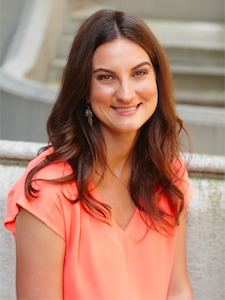 Caroline is currently the President of Talent Catalyst; a career performance consultancy committed millennials performing to their highest potential in a measurable way. Through coaching, workshops, keynotes and webinars students and working professionals find their passions and learn how to use them in the marketplace. She did so herself being the first female from her undergraduate university to earn an internship and full-time job opportunity from a leading investment bank in New York City.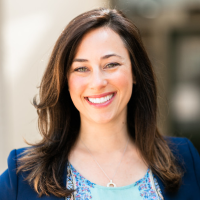 As a Principal at T3 Advisors, Caroline helps executives grow their companies by thinking more strategically about their workplace, culture, and real estate. How do you locate, develop and design a workplace that makes you competitive in a marketplace where every company is vying for the same talent and business? How do you create a space that will scale as quickly as your company, while amplifying the work of your employees? Those questions, as well as her experience working internally to scale Twitter from 100 to 3,000 employees globally drive and inform Caroline's work with clients every single day.

Recently, Caroline was honored with the awards "Northern California Real Estate Woman of Influence" as well as "Bay Area Power Woman."

Before joining T3 Advisors and Twitter, Caroline founded (and subsequently sold) the successful modern home furnishings store EQ3. Before EQ3, Caroline worked as a technology producer at NBCi and in game development at LucasArts.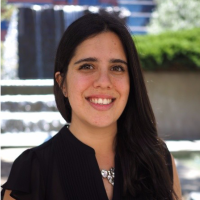 Lisa Paredes is the Brand and Community Manager at Beaconforce. She joined Beaconforce's early days to be part of its mission to create inspiring and fulfilling work environments. Before joining Beaconforce she had her own food and beverages distribution company in Guatemala. Her experience as CEO taught her the importance of learning how to be a leader and support your people in their development. Her passion for business and people led her to join Beaconforce's San Francisco team and help create a world where every single person wakes up in the morning and can't wait to go to work.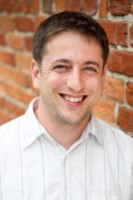 Alex is a co-founder of Invitae, specializing in software development, people analytics and business strategy in order to foster a collaborative company culture and innovation at scale. Prior to founding Invitae, Alex led software engineering at Navigenics, overseeing the design and implementation of the company's technology platform. Before that, Alex spent years developing automated trading systems and financial planning software for several companies. A born and bred programmer, Alex wrote his first lines of code at age nine.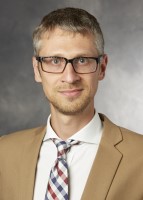 Sergey, PhD is a Data Science Engagement Leader at GE Digital. Sergey is helping largest industrial companies to explore and realize the power of Data Science and Artificial Intelligence in improving their manufacturing processes, field service, and optimizing asset performance. Beyond Industrial Data Science, Sergey's business acumen of an entrepreneur, senior executive and venture capitalist allows him to be focused on economic outcomes and innovate with digital transformation strategies, including new business models development. Prior to joining GE Digital, Sergey has co-founded PV Seed Fund I – an early stage micro venture capital fund focusing on 3D technologies, online and offline convergence for retailers, APIs and Machine Learning (AI) startups in the United States, and built a business career in heavy industrial manufacturing.
Sergey is a great believer that humility, persistence and education can predict the probability of a person's success. He holds a master's degree in management from Stanford University Graduate School of Business.
Organizers:
Bring live interactivity to your meetings and events.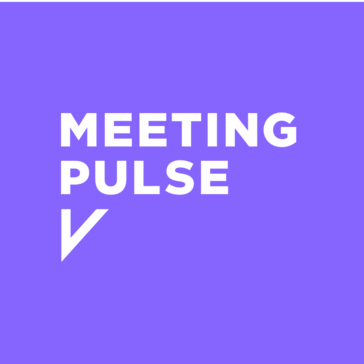 Beaconforce is a people management solution that monitors the pulse of a workforce in real-time and builds practical recommendations that reduce the guesswork in managing people.


* By registering for this event I consent to receive emails from Beaconforce and MeetingPulse.