Description
Human Growth Foundation (HGF) is pleased to invite you to attend the HGF 2019 Pediatric Bone Symposium, on Friday, March 22, 2019, from 12 pm - 4:15 pm, at The Westin Hotel, in New Orleans.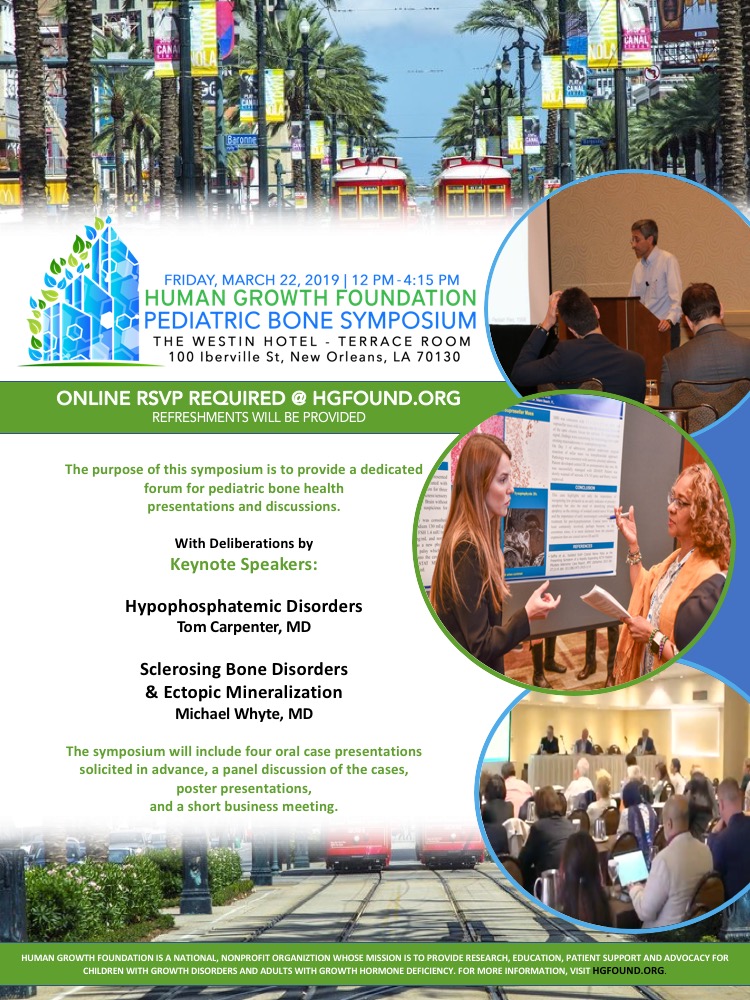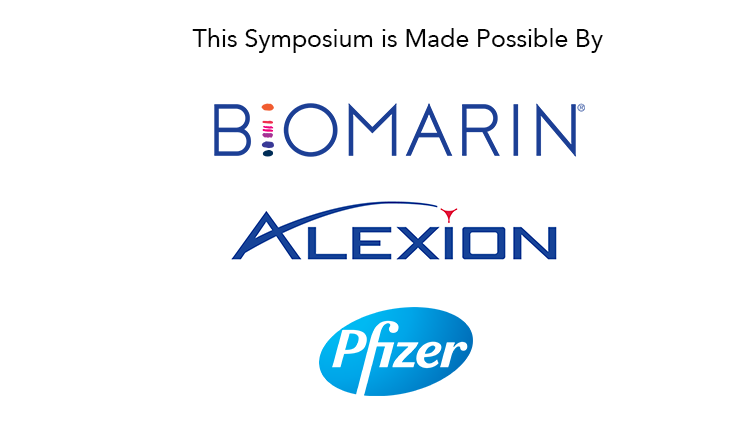 The purpose of the HGF 2019 Pediatric Bone Symposium is to provide a dedicated forum for pediatric bone health presentations and discussions prior to the Endocrine Society meeting.
The symposium will include two keynote speakers, four oral case presentations solicited in advance from the attendees, a panel discussion of the cases and a short business meeting at the end (to which you are invited, if you wish).
The organizing committee members include:
Chairperson Pisit (Duke) Pitukcheewanont MD, FAAP

Emily Germain-Lee, MD

Leanne Ward, MD
The Pediatric Bone Symposium deliberations will be on the following themes:

Hypophosphatemic Disorders: Tom Carpenter, MD

Sclerosing Bone Disorders and Ectopic Mineralization: Michael Whyte, MD
More than 100 attendees are expected. This Symposium will provide basic education to trainees and Faculty to learn more about bone disorders including the biology of the diseases and the approach to diagnosis and management.