Human Flourishing: A Jungian Approach to the Psychology of Well-Being
Description
Human Flourishing: A Jungian Approach to the Psychology of Well-Being
Although it is enshrined in the US Constitution, the pursuit of happiness, some Jungians suggest, is worse than fruitless. It is akin to chasing a chimera, one that promises to waste our psychic resources, leaving us dispirited and empty-handed. Jung would approve of the intentional cultivation of personal growth and human thriving, however. If one could discard the insufferable swamp of happy face emojis and seek instead meaning and purpose, positive relationships, and the accomplishment emanating from engagement with one's calling, what is reaped, then, might more closely resemble individuation; the unfolding of the soul's path. This path can lead to a redemption from suffering, bringing fulfillment, contentment, and well-being. Learn how recent research is informing the fields of psychology, health, aging, and education.
4 CEs Available
LEARNING OBJECTIVES
Following the completion of this program, participants will be able to:
Summarize history and origins of positive psychology, & recognize cultural biases about happiness
Analyze common misconceptions about happiness
Describe new assessments utilized in positive psychology
Assess individual happiness & practice positive psychology techniques
ABOUT THE PRESENTER
Jeannette Sullivan, Ph.D., is a professor with a Doctoral degree in Higher Educational Leadership and Research Methodology, an M.Ed. from Florida Atlantic University, and a Master's in Transpersonal Psychology from Sofia University. She has coached, trained, and facilitated groups for over 20 years in Honolulu, Scottsdale, and southeast Florida. Dr. Sullivan's research interests include human persistence, resilience, happiness, and well-being. She specializes in personality training using the Myers Briggs Type Indicator (MBTI), and holds the Master Practitioner Credential. She has presented for the Association for Psychological Type International, the International Positive Psychology Association, First Year Experience, Teaching Academic Survival Skills, the International Positive Education Network, the Association of Florida Colleges, and The Center for Jungian Studies of South Florida. She is a facilitator of Exploring What Matters, an Action for Happiness class in the fall of 2018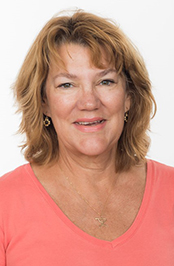 REGISTRATION & RSVP DEADLINE
Please register online or contact us by Friday, January 25th at 5:00 p.m.


LOCATION
Palm Beach State College
Room PSD108, the Public Safety building
4200 S Congress Ave, Lake Worth, FL 33461
***PLEASE PRINT MAP OR HAVE ON YOUR PHONE BEFORE TRAVELING TO THE EVENT! It can be very easy to get lost on the campus!**
DIRECTIONS
From I-95N: take 6th Avenue exit, turn left (West). Turn right into Palm Beach State College. Right at stop sign to end, left at stop sign, pass Wellness Center to Public Safety Building, PSD 108.
From Turnpike: Lake Worth Road, pass Congress, Right into Campus. Left at stop sign and follow to PSD. See website for a very specific map!