Description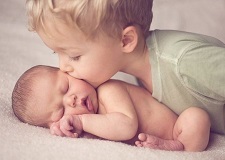 Human & Divine Preciousness Healing

6.0 NCTMB CEU's - Sunday, Nov. 19th from 9:30-4:30
Halo Wellness Center, Marlton, NJ - No Previous experience necessary!
Hold a new baby and you feel that sweet preciousness and innocence. This human preciousness is also part of your divine preciousness that holds your pure eternal essence. With a passion for teaching healing, I have created a powerful healing with the Human & Divine Preciousness Healing that everyone can learn and enjoy with no previous experience.
A gentle light healing touch from the feet to the head balances the endocrine system and relaxes the nervous system opening the body's own innate healing wisdom for maximum healing benefit. This healing nurtures both the giver and receiver. In the chaos of living life, it is easy to lose touch with this sacred aspect of our being. Experience Human and Divine Preciousness healing for self and others - no experience necessary & handout included. Bring Pillow & Blanket to class. Questions? Call Elsie at 856.988.7426.
This Class teaches:

-a powerful meditation on the inner/outer self
-an easy way to clear each of the chakra centers
-grounding, alignment, and anchoring for a sense of safety
-how to hold human and divine preciousness for self and others
-a specific technique for calming the flight-fight-freeze alarm bell
-how to wrap loved ones in a healing rainbow cocoon
-please bring pillow and blanket
-you may bring lite lunch or go to one of the local locations
We will be in the healing Halo Wellness space and seating is limited. Register early! Questions can be addressed to Elsie at 856.988.7426 ~ elsie@wellnesswithelsie.com