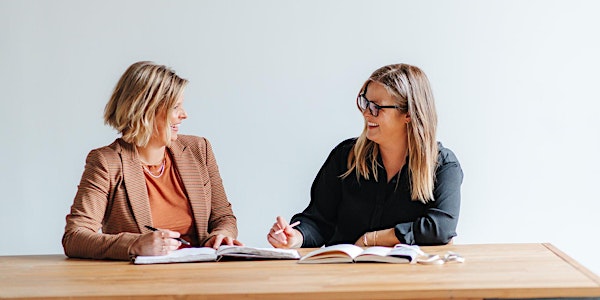 Human Connections
Free monthly gatherings in Maine to help you thrive at work
When and where
Location
Après 148 Anderson Street Portland, ME 04101
About this event
What: This free monthly gathering in Portland, Maine is for people who want to want to thrive at work. Whether it's pivoting your career, taking on more responsibility or stepping into a leadership role this is a unique opportunity to meet the people and develop the right know-how to help get you there. capital H., a Maine-based sister-owned HR consulting firm in Maine, will design each gathering to skip the small talk and create a space for people to share experiences, learn from each other and talk about meaningful things to help you level-up at work. Julia and Lindsey will select a theme for each gathering, present relevant content and facilitate an inclusive discussion with participants to get to the heart of thriving at work.
Where: Apres in Portland, Maine.
When: Every month (dates announced at the beginning of each month!). Send us your email address here to be notified of the date & theme of the next gathering.
November 2022 Gathering
When: Wednesday, November 30, 5:30-7:30pm
Where: Apres in Portland, Maine (we'll be at a table in the back!)
Theme: Is it necessary or important to find meaning at work?
Most of us want to feel like we're making an impact or a difference in the world. But not everyone believes that work is a place we must find meaning. For some, it's "just a job" and they find meaning outside of their 9-5. For others, work is everything and must be the embodiment of what is meaningful to them. Doing something purposeful is an important part of preventing burnout and cultivating motivation, but we don't need to be solving world hunger to reap the benefits of meaningful work. It just needs to matter to you. We'll discuss:
In your current job, do you feel like you're making a difference? If so, how? If not, does that matter to you?
Does work have to have meaning or should we be looking for meaning outside of our 9-5?
How do you balance needing to make money and finding meaning?
Does every industry have meaning?
What's one thing you can do differently to find more meaning in your work?
How do you know what's meaningful to you?
Optional pre-reading: How to find meaning when your job feels meaningless
We hope you can join us!