Description
Curious to learn more about design thinking?
This December 8 workshop is a 3-hour introductory training for human-centered design. Participants will learn how human-centered design can be used to:
Solve the right problem

Understand the needs of internal and external stakeholders

Promote collaboration between teams and a framework to innovate

Reduce risk through iterative protytping and testing

Want to see photos of past workshops? Go here.
Using the process and tools developed by Intersection and The Design Academy, this workshop will introduce you to human-centered design, get you out in the field, and help you prototype and test your ideas quickly.
Human-centered design is a creative approach to problem solving. It's a process that starts with the people you're designing for and ends with new solutions that are tailor-made to suit their needs. Human-centered design is all about building a deep empathy with the people you're designing for; generating tons of ideas; building a bunch of prototypes; sharing what you've made with the people you're designing for; and eventually putting your innovative new solution out in the world.
Who should attend?
Human-centered design is applicable in a variety of situations and participants typically represent a dynamic mix of disciplines and organizations that include:
--program directors, strategic marketers, product managers, engineers, designers, researchers, consultants, and learning professionals interested in gaining human centered design skills and experience.
--business, non-profit, government, and academic leaders interested in closing the gap between their aspiration to become innovative and their current capacity to innovate.
This training will be facilitated by Joan Gregor, Founder & CEO of Intersection-Inc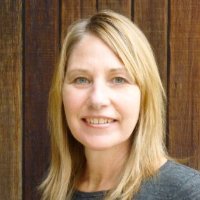 Joan Gregor is co-founder and president of Intersection-Inc, a design consultancy fueling innovation through the lens of design by translating business strategy into meaningful user experiences, products and service by creating connections between companies, research, science, technology, markets, and internal teams. The Design Academy is Intersection's educational collaboratory.
As a strategist and grounded visionary, Joan deciphers the organic creative and product development processes into tangible and feasible strategies to drive growth and accelerate commercialization. With a focus on leveraging the value of design, she has consulted for such clients as GE Healthcare, CVS Pharmacy, Magna International, BMW/Designworks, NZ Better By Design, Bose, and Lifetime Brands to create exceptional and consistent user experiences, transform cultures, and empower leaders to visualize change. Her ability to stimulate intellectual and creative development through applied research in design has led to the development of business critical research and tools for design management challenges, innovation and concept filtering, customer co-creation workshops and corporate assessment programs.