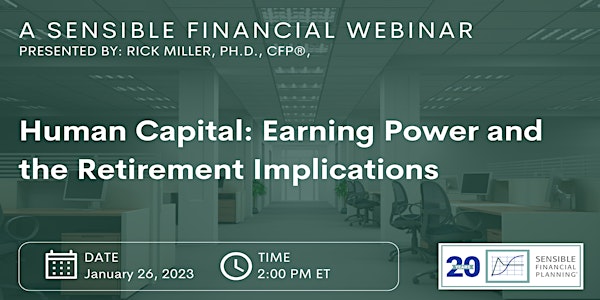 Human Capital: Your Earning Power and the Retirement Implications
The most vital part of your retirement plan involves your human capital or earning power. Rick Miller discusses how to make it work for you.
About this event
Rick Miller, CEO of Sensible Financial, will discuss human capital and earning power.