HUGS /Blessed & Beautifully Broken Women's Gathering
Description
This is the 2nd Anual Blessed & Beautifully Broken Women's Gathering. This is a Christian based event however we welcome ALL broken women to attend. Snippets from the book Blessed & Beautifully Broken for group discussion, breakout sessions and healing excercises. Only those brave enough to be vulnerable about their brokenness in a safe space need attend.. This is a JUDGEMENT FREE ZONE... Enter naked, show your wounds be they open or healed and lets face our brokenness together as Sistah Gurl Friends...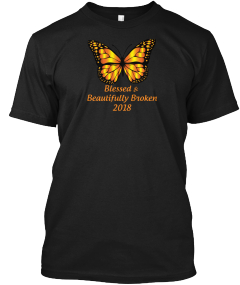 HUGS /Blessed & Beautifully Broke...
$20.00
We partnered with Teespring to create some awesome merchandise for this event. Show your support and look good wearing it. Check it out!