Hugh McDonald, President; Atlantic College Planning, Inc.
Creative Education Planning For The High-Net-Worth and Estate Planning Client

Wednesday, November 9, 2016 from 11:30 AM to 1:45 PM (EST)
Event Details
Program Description:
While Education Planning may seem like a myopic topic, it is one that is very much interrelated to a client's estate, financial, insurance and retirement planning as well as other planning. It is certainly part of the "Wealth Management" landscape. Education is one of the biggest expenditures that our client's may face for their children and grandchildren. Many of you may know the basics; however, there's a lot more to know. Some say it's simple to decipher the "best way" to pay for education, however, it can certainly have a major impact on our clients' net worth and assets, their retirement, and numerous other factors. What is the "best way" for the high-net-worth client to pay  for education? From 529 Plans, to Coverdell Education Savings Accounts, to loans, and other ways – we are excited to have Mr. Hugh McDonald present various strategies and techniques to us. Mr. McDonald is one of the leading experts in the industry, and has lectured on the national stage about how our clients should view, plan and pay for education for their children, grandchildren, and perhaps even great-grandchildren.
You do not have to become an expert in this arena, but you should know enough to advise and benefit your clients. And if you need an expert, you should know that as well. There is so much to know and so much that can and does impact our clients. In this session you will get excellent ideas that will help you – and your clients – right away. This is going to be a don't miss event.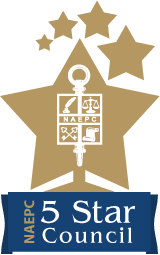 Documents for this presentation will be distributed to
registered attendees when available.
Continuing Education:
NJ CLE - 2.0 credits. Creative Education Planning for the High Net Worth Client
"This program had been approved by the Board on Continuing Legal Education of the Supreme Court of New Jersey for 2.0 hours of total CLE credit. Of these, 0.00 qualify as hours of credit for ethics/professionalism, and  0.00 qualify as hours of credit toward certification in civil trial law, criminal trial law, workers compensation law, municipal court law, and/or matrimonial law."
NJ INS:  2.0 credits  Creative Education Planning for the High Net Worth and Estate Planning Client. (General/Classroom -

Program # 888898425

)
CFP: 2.0 credits 

Creative Education Planning for the High Net Worth and Estate Planning Client (Program ID: 232072)

NJ CPE: 2.0 credits Creative Education Planning for the High Net Worth and Estate Planning Client.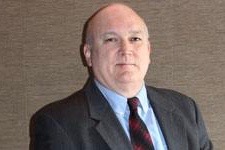 Hugh McDonald 
President Atlantic College Planning, Inc. 
4 Century Drive, Parsippany, NJ 07054 
973-975-4846 
Bio 
In 1984, after high school, college and military service in the Air Force, Mr. McDonald joined NJ Bell Yellow Pages NTD. For the next 8 years he worked with families, business owners and executives from every income and asset bracket. From startups, to pizzerias, contractors and professionals, business owners and Fortune 500 executives, each sought and followed his advice to coordinate and maximize the returns on all or a portion of their advertising dollars. 
This experience proved invaluable when in early 1992, he and his wife were told they would have a fourth child. After months of research and advice from many of the accounting, legal, investment, insurance, business and other professionals he had worked with, he believed he had a solid plan on how to pay for his own children's college. 
In time, the very professionals he consulted with were asking for college planning advice for themselves and their clients. In October of 1992, he began offering fee based college planning advice. 
Since 1992, Mr. McDonald has worked with domestic and international families in every income and asset bracket. Helping each family and their trusted professionals create and implement a custom college plan. 
His experience includes public speaking, numerous financial aid high school workshops, independent financial aid consultant to Johns Hopkins University, Medical Center & Hospital, taught at Lehigh University and Kean Graduate School, lecturer with "CTSG: College Tuition Survival Guide" and CPE Instructor in CO and NJ. 
Current and prior Professional Licenses and Memberships include: Series 7,6,63,65, NJ Life and Health Insurance, Member of the National Institute of Certified College Planners (NICCP), Associate Member of the NJ Association of Student Financial Aid Administrators.
When & Where

BACARI GRILL
800 Ridgewood Road
Washington Township, NJ 07676


Wednesday, November 9, 2016 from 11:30 AM to 1:45 PM (EST)
Add to my calendar
Organizer
The Greater New Jersey Estate Planning Council, Inc. is a member of the National Association of Estate Planning Councils (NAEPC). The Council consists of various professionals involved in the many facets of estate planning, as well as financial, charitable and philanthropic, investment and insurance planning. Our Council invites allied professional, involved in any of these or related fields/industries, to apply for membership. Our members include: attorneys, accountants, investment professionals and advisors; financial planners, advisors and consultants; trust officers, business valuation professionals, insurance, professionals; nonprofit development professionals, home healthcare and senior care providers, and other related professionals.
Through its monthly presentations the Council offers a forum within which to learn from each other and from industry leaders about planning techniques, current events, and shared experiences pertaining to the many disciplines of estate planning. Continuing education credits are often provided for CPAs , CFPs,  NJ Attorneys and NJ Life Insurance practitioners.
Our meetings provide the opportunity to visit with friends and establish new relationships in the New Jersey/New York financial and estate planning community. Non-members are welcome to attend our meetings to learn more about the organization and attend presentations of special interest.