Hugh Howey at The Interval: The Library That Lasts

Tuesday, July 28, 2015 from 6:30 PM to 8:30 PM (PDT)
Event Details
The Long Now Foundation welcomes
Hugh Howey
author of Wool and The Bern Saga
"The Library That Lasts"
@ The Interval at Long Now: check-in begins at 6:30; talk will start at 7:30 
Join us afterwards for drinks and conversation with our speaker
Hugh's book Wool will be on sale and he will sign it after the talk

Author Hugh Howey visits The Interval to talk about the history of the written word, the current state of publishing, and the future of how texts will survive in deep time. His conclusions may surprise you. He will examine the long-term potential for digital media as well as paper books.
To answer What does the library of tomorrow look like? Hugh will look backwards to what has and hasn't survived to date and forward based on our current technology. He'll share his perspective as  as a self-published author whose career exemplifies the changes to the publishing industry in the digital age.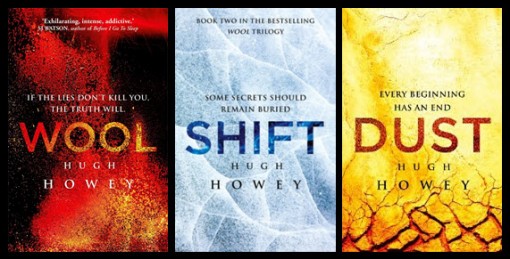 "Howey's WOOL is an epic feat of imagination. You will live in this world."
— Justin Cronin (bestselling author of The Passage)

Hugh Howey is a writer who has risen to international acclaim from his bootstrapped self-published beginnings. His book Wool, the first in his Silo Saga series, is now an international bestseller that has been translated into nearly 40 languages. In 02011 Wool, which was his seventh published work, sold 400,000 self-published digital copies before it appeared in print. He continues to be an advocate for self-publishing by sharing his knowledge and the tools he uses with aspiring writers online.
Long Now's Alexander Rose will join Hugh onstage after the presentation to discuss the future Hugh envisions as it contrasts to what has been called the digital dark age.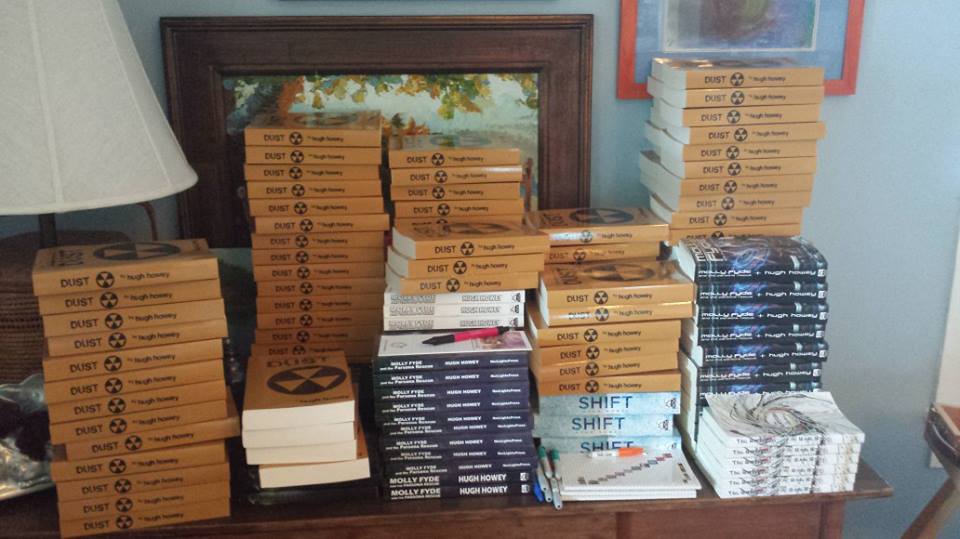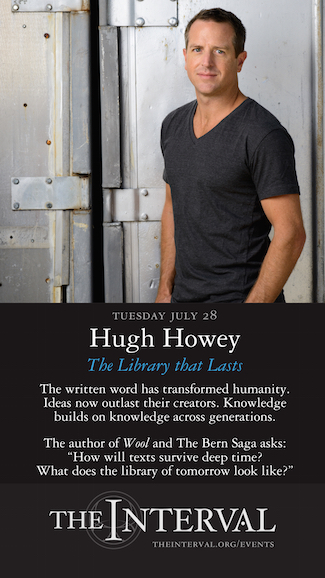 Hugh Howey is an international best-selling author based in Florida who also travels the world. His books include the Silo Saga (Wool, Shift, Dust), Sand, and The Bern Saga.
Before turning his focus to writing, Hugh spent eight years living on boats and working as a yacht captain. He traveled throughout the Caribbean, up and down the East Coast, and through the Great Lakes. Eventually settling in his native North Carolina, he became an online book reviewer and began pursing his dream of writing a novel. He has now written more than a dozen books since 02009.
This fall Hugh will take to the sea once again, as he looks to fulfill his other lifelong dream of sailing around the world.
"Sand shows the success of Howey's Wool Trilogy was no fluke. This is a superior SF thriller, both slick and gritty."
— Financial Times

Join us for this exciting talk and conversation with an unconventional author about how our collective literate future will unfold.

Long Now members hear about Interval events first: become a member today
When & Where

The Interval at Long Now
Fort Mason Center
2 Marina Blvd
San Francisco, CA 94123


Tuesday, July 28, 2015 from 6:30 PM to 8:30 PM (PDT)
Add to my calendar
Organizer
The Interval at Long Now
The Interval at Long Now is a bar, cafe and venue for talks and other gatherings located in historic Fort Mason Center on San Francisco's north shore within site of the Golden Gate Bridge and Alcatraz. The Interval serves delicious beverages in a room full of mechanical wonders and thousands of books.
We are open daily from 10AM to midnight. Events are typically on Tuesday nights a few times a month. Tickets usually go on sale 2 weeks prior to the event. Our talks tend to sell out quickly due to our limited capacity.
Long Now members can purchase tickets before the general public.
The Interval is home to The Long Now Foundation which is dedicated to long-term thinking through projects including building a 10,000-year Clock, the monthly Seminars About Long-term Thinking (SALT), The Rosetta Project, PanLex, and Revive & Restore.
Hugh Howey at The Interval: The Library That Lasts