Description
November 16th * 10am - 2pm
100's OF JOBS AVAILABLE IN A VARIETY OF INDUSTRIES!
Additional Job Fair details and pre-registration:
Participating companies and opportunities will vary with each Job Fair. Parking and admission are always free. Job seekers are encouraged to dress as if attending a job interview and bring resumes or work history with them to the event.
By attending a JobNewsUSA.com Job Fair you will find opportunities to:
• Build your professional network.
• Meet one on one with recruiters & hiring managers from top employers who are now hiring for immediate openings in your local area.
• Find out about an employer's upcoming opportunities that may not be advertised to the general public.
• Some employers will offer on the spot interviews and job offers, this is a unique opportunity to get guaranteed face time and make personal connections.
Attendees are encouraged to arrive early, pre-register, bring plenty of resumes, and be ready to interview on-the-spot. This Career Event covers all Industries... Be sure to pass along through Social Media to your Job Seeking Friends and Family!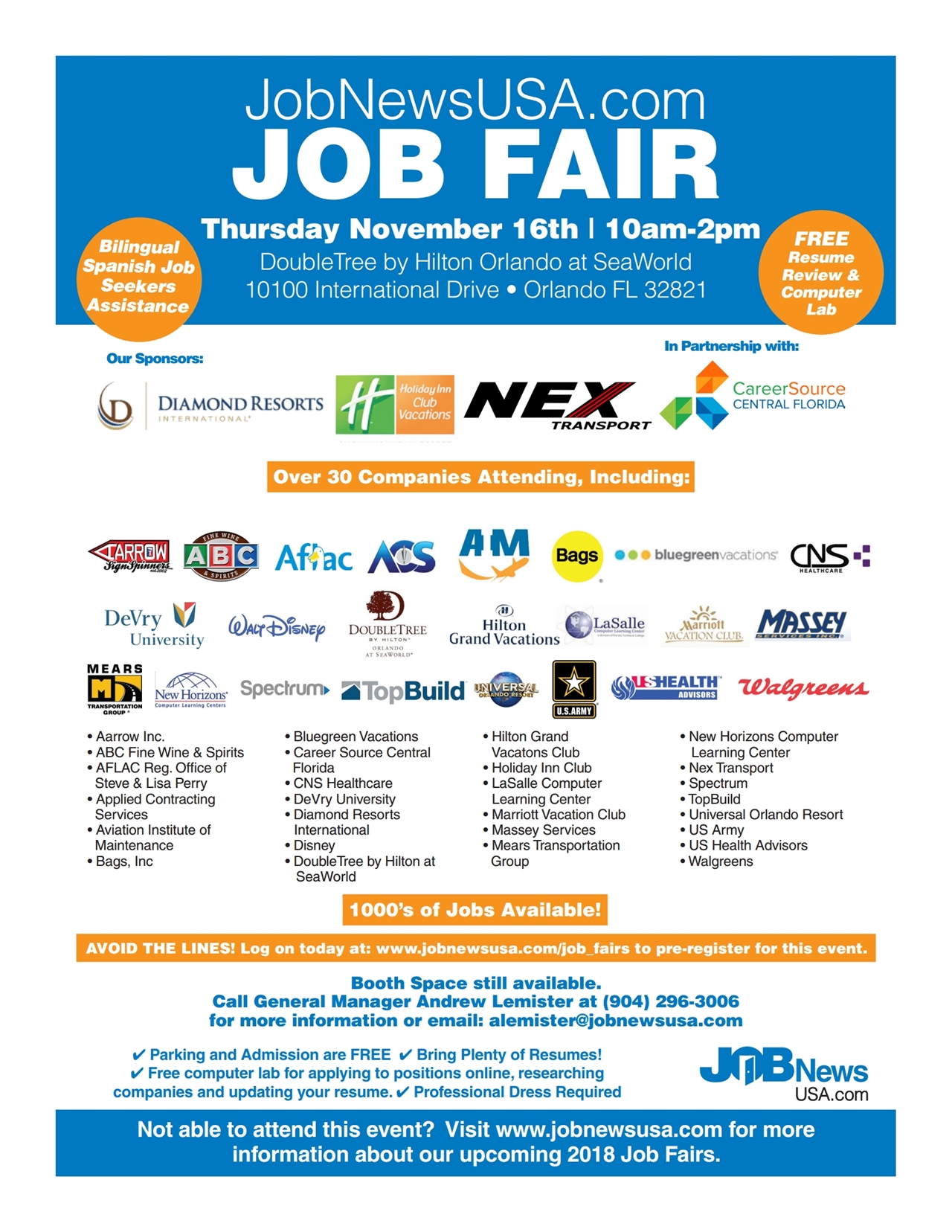 Additional Job Fair details and pre-registration:
***HUGE JOB FAIR NOVEMBER 16TH***


***BOOTH SPACE STILL AVAILABLE. CALL 904-296-3006 FOR INFORMATION***