Growing kids gets expensive!!! Shopping the Just Between Friends sale will SAVE you money on all the things growing kids need (and want)!
About this Event
We know things are different right now and budgets are tighter than ever! One thing that hasn't changed is that kids keep growing! Come join us to stock up on what kids need (and want) at JBF. We have thousands of items for growing kids - clothes, shoes, toys, baby equipment, bikes - all under one roof. When you shop a JBF sale you help support local families in our community!
For this sale - we will require all attendees to grab a ticket. There is no cost to the ticket, and no limit. It is possible we may have to take measures to stagger the crowd so we are having you select a shop time when selecting your tickets to try to avoid waiting at the entrance. You will also want to reserve a ticket for our 1/2 price sale. We will allow children, but they must have a ticket and must stay with you at all times. For their health and safety, and the occupancy limits, we encourage you not to bring them.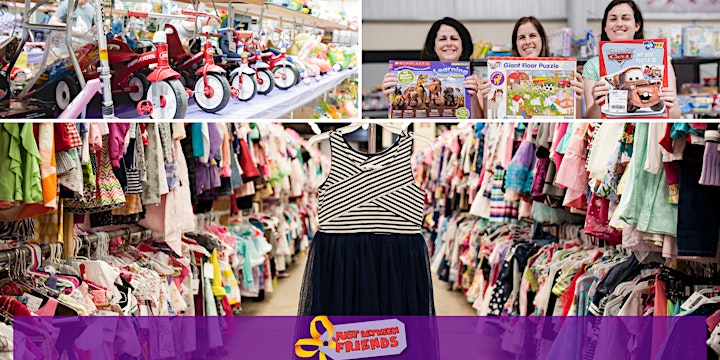 COVID-19: Your safety is our top priority! For our upcoming sale we will follow current COVID-19 local health and government guidelines and adjust our procedures as needed to keep our community safe. We also realize we may be required to adjust the dates of our sale to be in compliance with current local regulations, so we thank you for your flexibility and patience as we navigate this time together. If you are medically fragile, or live with someone who is, and need to avoid crowds and lines for medical reasons - please send me an email and we can communicate our low traffic times. cindysmith@jbfsale.com