Irwin House Gallery presents the final publication of HUE:::INTUITION and its Best-selling Author and Artist, Priscilla A. Phifer
About this event
Priscilla Phifer's HUE:::INTUITION has fast become a collector's item to art-enthusiasts in Detroit and around the world. Not only does the book take us on a beautiful journey through Phifer's art and practice, but it serves as an unselfish testament to Detroit's brilliant and cultured Black arts community. Like many artist books, HUE::INTUITION highlights Priscilla Phifer's catalog of abstract works, but then goes ten steps further by paying homage to her collectors and cementing a robust and growing Detroit legacy in in the arts!
This is the long-awaited second and last print of HUE:::INTUITION. Published by Urban Organic Publishing 2021 and designed by Andrea Designs Studio.
The event is FREE to attend.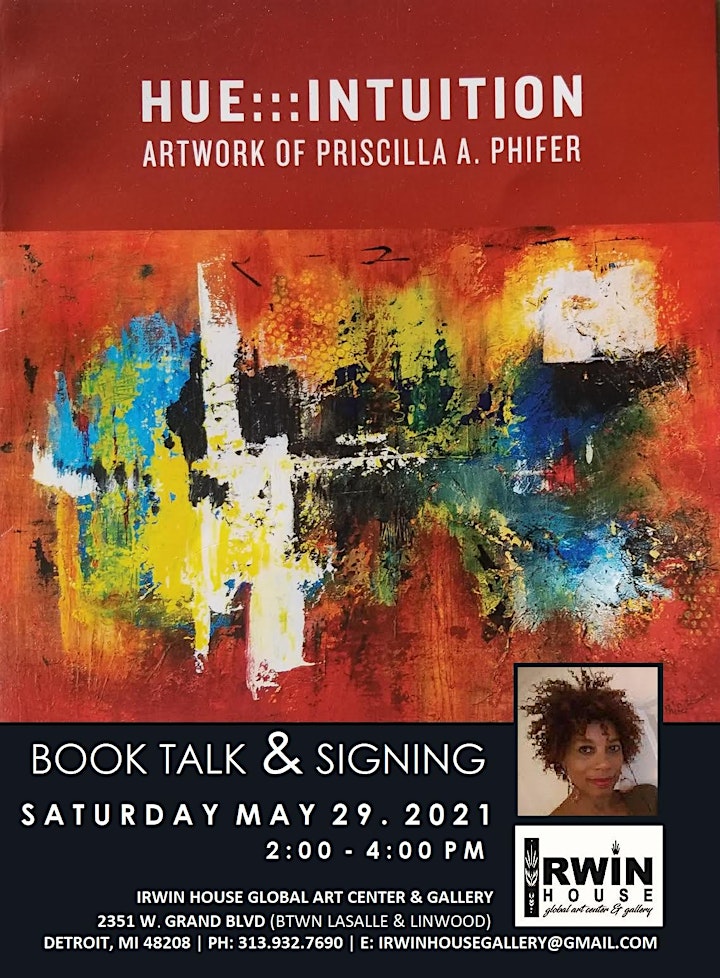 Organizer of HUE:::INTUITION Book Talk & Signing with Priscilla Phifer