Description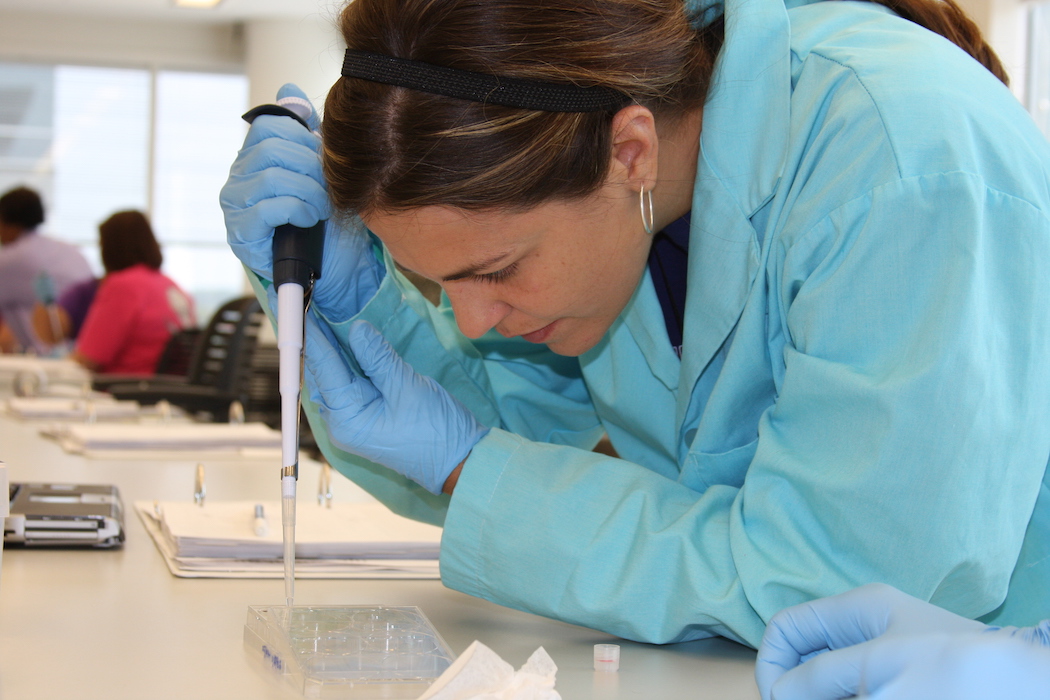 Ever wondered how companies take a simple cheek swab or saliva sample and extract information about your traits or family history from it?
Come and join us for a full-day, lab-based experience, where you will learn the laboratory skills and techniques used to extract and examine DNA.
In this HudsonAlpha Spark: Weekend Wonders event, you will search your own DNA for the presence or absence of an Alu element. This 300-letter segment of genetic code is either present or absent at a particular chromosome location that you'll learn to track down. While the presence or absence of this particular section DOES NOT reveal your ancestry or give you medical information, you do get the unique opportunity to experience the DNA extraction and analysis process first-hand in a state-of-the-art lab.
This experience also includes a tour of HudsonAlpha and a one-hour break to enjoy lunch off-campus.
Details:
Open to adults age 21 and older

Saturday, September 7, 2019

9:30a - 3:30p

Paul Propst Center at the HudsonAlpha Institute for Biotechnology

$75 non-refundable registration per person (includes HudsonAlpha Spark beaker mug)
HudsonAlpha Spark offers experiences designed around the busy schedule of professionals. You'll get the chance to explore the cutting-edge genetics research taking place right here in the Rocket City. Come get to know how genomics will shape the world of tomorrow.
Sign up for our email list, and we'll give you a heads up whenever HudsonAlpha Spark has a unique experience for you.