Hudson Mad Men (And Women) New Years Eve.
Description
Ladies and Gentleman,
It's almost 2012. We've come so far, in so many ways, but it's time to ring in the New Year with a throwback to the 1960s with a Mad Men New Years Eve. (Just remember, no smoking inside or funny business with the secretaries).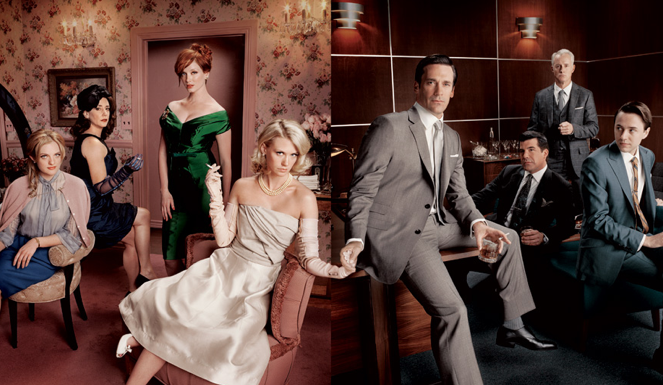 Please join us for a one-of-a-kind bash that will include open bar, appetizers, and a champagne toast to ring in 2012 (or 1963) right.
DETAILS:
Every ticket includes - 4 HOURS OF OPEN BAR!, appetizers, and a champagne toast. However, the price is different depending upon when you buy:
Now until December 8: $90
December 9 - December 20: $100
December 20 - December 31: $120.

CASH BAR FROM 1-3 AM.
So, get your tickets early and buy party hats and a sparkly dress/tux for that guy/girl in the next agency over on Madison Avenue K Street.
Dress to impress. Theme is optional, but keep it classy.
We can't wait!
Meredith Fineman | Julie Polinger | Zach Friedlis | Matthew Friedson | Andrew Friedson | DJ Eskay [Adam Sklaver] | Morgan Greenhouse | Micha Weinblatt
(Photo Courtesy of Mad Men & AMC, Copyright 2011, All Rights Reserved.)
Learn more about this New Year's Eve Celebration by visiting Hudson Restaurant & Lounge.