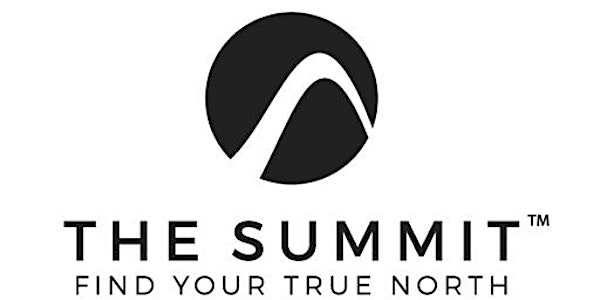 Huddle Up! The Bridge from Mom to Professional, May 28th, Darien, CT
When and where
Location
HAYVN 320 Boston Post Rd Darien, CT 06820
Description
JOIN THE SUMMIT HUDDLE
The Bridge from Mom to Professional Series:
Join our "huddle" series this spring and hear about the full spectrum of tactics, serendipity, emotional triumphs and incremental steps to move from mom to mom and professional.
What's Next for Me and How Do I Get There?
Are you are ready to take the first step to identify the most effective and enjoyable way to approach your next chapter?

At the Summit, we specialize in helping women see a connection between their lives as former professionals, mothers and caregivers and reclaiming a renewed professional identity.

Come join us and learn five concrete actions you can take today to gain clarity on who you are today and where you're going.

This will be an interactive group event. You will take away:
- Greater clarity on the sequence of tactics necessary for taking action
- Insights on how to start defining your unique value
- Live stories from other women who have had the experience of reinvention
- Access to a community of like women who are seeking or on the other side of figuring out their "next"
Meet
women like you who are looking to bridge
where you are now to where you want to go

Share
coffee and conversation
Thursday, April 28th
9:15am - 11am
HAYVN
320 Boston Post Rd
Darien, CT
LOOK FORWARD TO DISCOUNTS ON HAYVN MEMBERSHIPS FOR SUMMIT FRIENDS!!!
Seating is limited.
About the speaker:
Sheilah Crowley, founder, and CEO of The Summit - facilitator, and coach to women in transition.
It was after a personal career pivot and having the opportunity to create the work and life that I only dreamed of, that I realized the need for a service that addressed the hundreds of women who had devoted their adult lives to their families, were ready to get back to meaningful work and wanted flexibility when considering their short and even long term career direction.
Today, we foster women - in particular women who have dedicated multiple years to raising children and stewarding the homefront – to find their value proposition in the "marketplace." In addition to mainstream employment opportunities, we also offer a platform to test original ideas or well-laid tracks for entrepreneurship.
As a two-time entrepreneur myself, I hold a BA in Anthropology from the University of Vermont and a have been a certified Myers Briggs Personality Indicator practitioner since 2014. Prior to becoming a purpose-to-professional coach, I spent 12 years as a program director at City Harvest, the first and largest food rescue and hunger relief organization in the country, based in New York City.
I volunteer my time as a career counselor at Dress for Success, NYC and as a prep chef at my local soup kitchen in Park Slope, Brooklyn where I live with my husband and two children.