Description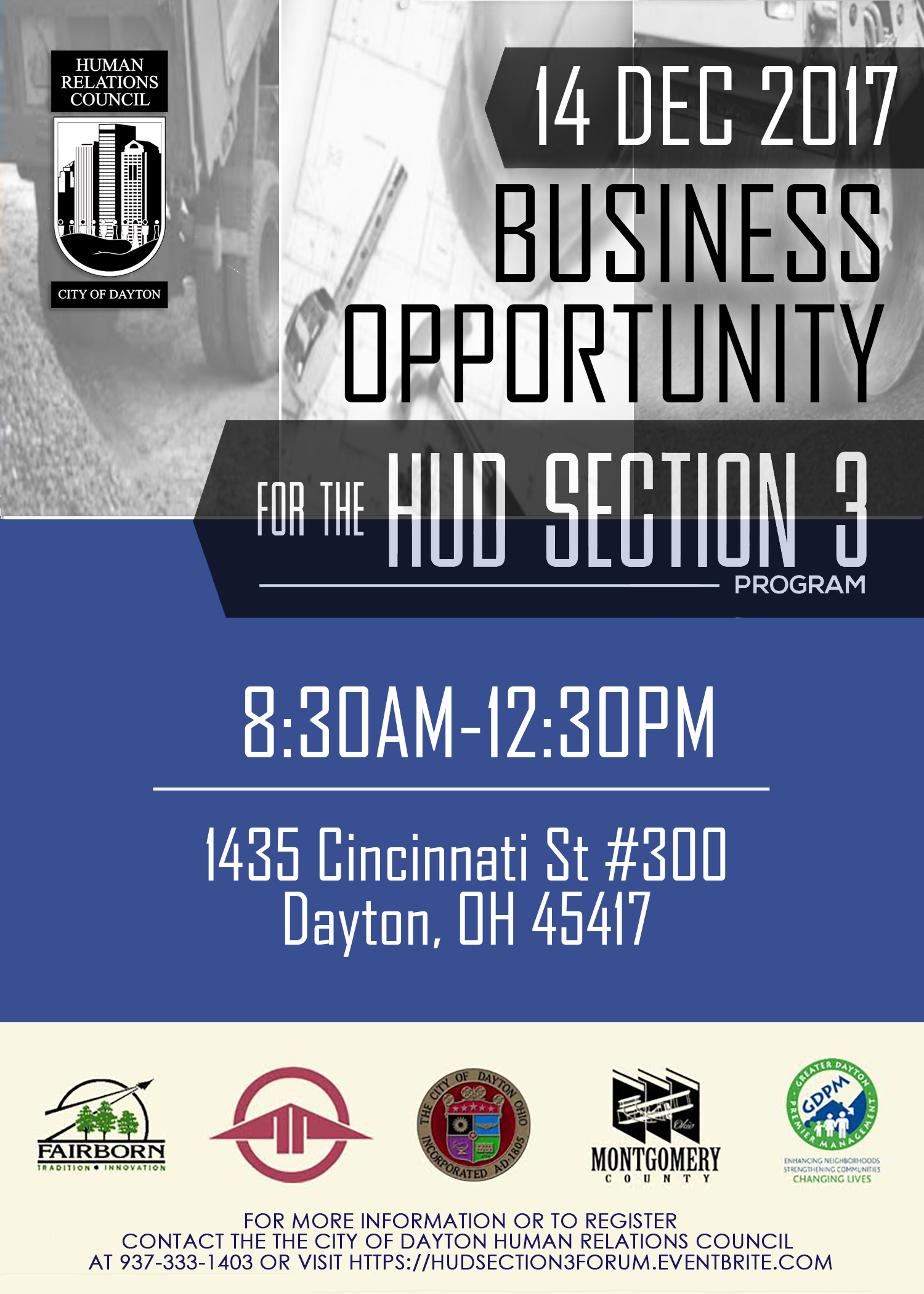 "To ensure that employment and economic opportunities generated by certain HUD financial assistance shall, to the greatest extent feasible and consistent with existing federal, state and local laws and regulations, be directed to low- and very low-income persons."
This HUD (Housing & Urban Development) SECTION 3 Forum will cover 2018 upcoming construction projects in the surrounding Dayton Metro area, how to qualify as a Section 3 business concern, and resources that are available to improve your chances of becoming a successful bidder.
For more information contact the Human Relations Council at 937-333-1403.