HubSpot's NEXT DC User Group Meeting - December, 7th - Growth Driven Design
Description
Growth Driven Design – A New Way to Look at Successful Web Design for Inbound Marketing
I'm excited to announce that our next HubSpot Washington, DC User Group Meeting will be held on Wednesday, December - 7th at 6:30PM. John Middlebrook, a managing partner at Calibrate Brands will presenting on Growth Driven Design. This is a hot new topic in the inbound marketing arena that is gaining a lot of traction with website redesign.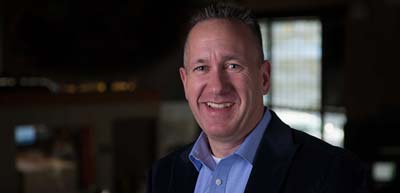 We have heard this over and over "the traditional way of doing web design is broken".
The old model, 6 months or longer project "death marches", huge upfront investments, often over scope and not launched as promised, needs to go the way of the Samsung phone. Does this sound like a project you have done in the past?
Growth Driven Design is a new approach to solving many of those problems companies have with website redesign. Alleviating the incredibly stressful process and time-consuming nature of developing a new website.
Growth driven design takes a new approach to web design in the following ways:
Quick, 30-45 days for a new site, a "launch pad"
Spread the investment over time
Make ongoing changes over time, not just set it and forget it
Make changes based off of data, not hunches
Alleviates risk and wastes opportunity
If this sounds like something you'd like to hear more about than this DC HubSpot user group event is for you. You will hear from John on how he has helped businesses embrace a new way of approaching design and why.
John has years of experience with technology and marketing roles in agencies. Working and refining the agency's customer experience, consulting with customers on key initiatives and strategies, and assisting in expanding key technology partnerships. He has been responsible for the development of technical plans and implementation of eCommerce and B2B sites on platforms such as Magento, Bigcommerce, HubSpot COS and WordPress, to name a few.