Description
Sales Enablement: How to Be a Hero to Your Sales Team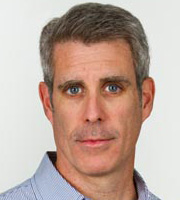 Presenting - Walter Pollard a Founding Member of the Sales Enablement Society and a Sales Enablement Professional
For many marketers, sales enablement will be a vital component to future success. Sales enablement, after all, creates alignment between marketing and sales and empowers sales with the content, insights, analytics, and training required to increase the effectiveness, speed, and quantity of sales throughout the buyer's journey.
During this presentation, Walter Pollard will be providing insight into sales enablement and strategies to better align marketing and sales. The founder and president of Brand Fuzion, a marketing and sales enablement consultancy, Walter has years of experience working with companies to align their marketing and sales teams in order to enhance productivity and growth. Walter is a founding member of the Sales Enablement Society, a member of the Sales Enablement Society SMB working group, and the Washington, DC, HubSpot User Group leader.
The presentation will cover the following topics:
The modern definition of sales enablement.
How sales enablement creates marketing and sales alignment.
Why sales enablement can accelerate growth rate.
How to build a sales enablement strategy.
Sales enablement technology integration.
Actionable items you can incorporate immediately.
And much more!
The Agenda:
6:30 p.m.–7:00 p.m.: Networking
7:00 p.m.–8:00 p.m.: Presentations
8:00 p.m.–9:00 p.m.: Discussions, Q7A, and More Networking