Description
HubSpot Presents: Success Through Resilience
Join us in our brand new event space!
This is a fantastic opportunity to make new connections and hear other peoples journey and about their successful careers whilst navigating through ambiguity, constant change and a range of setbacks.
If you are currently in a sales, account management and/or customer success style role this event is for you! An evening to knowledge share and meet other like-minded people experiencing similar wins and challenges in their career.
Agenda
5:00pm - 6:15pm Drinks & Appetisers
6:15pm - 6:30pm Introduction to Hubspot - David Shepherd, Country Manager
6:30pm - 7:30pm A panel with senior sales leaders Davinia Simon (AWS), David Schnabl (Uber) and Yasameen Raissinia (Deputy).
7:30pm- 8:30pm Networking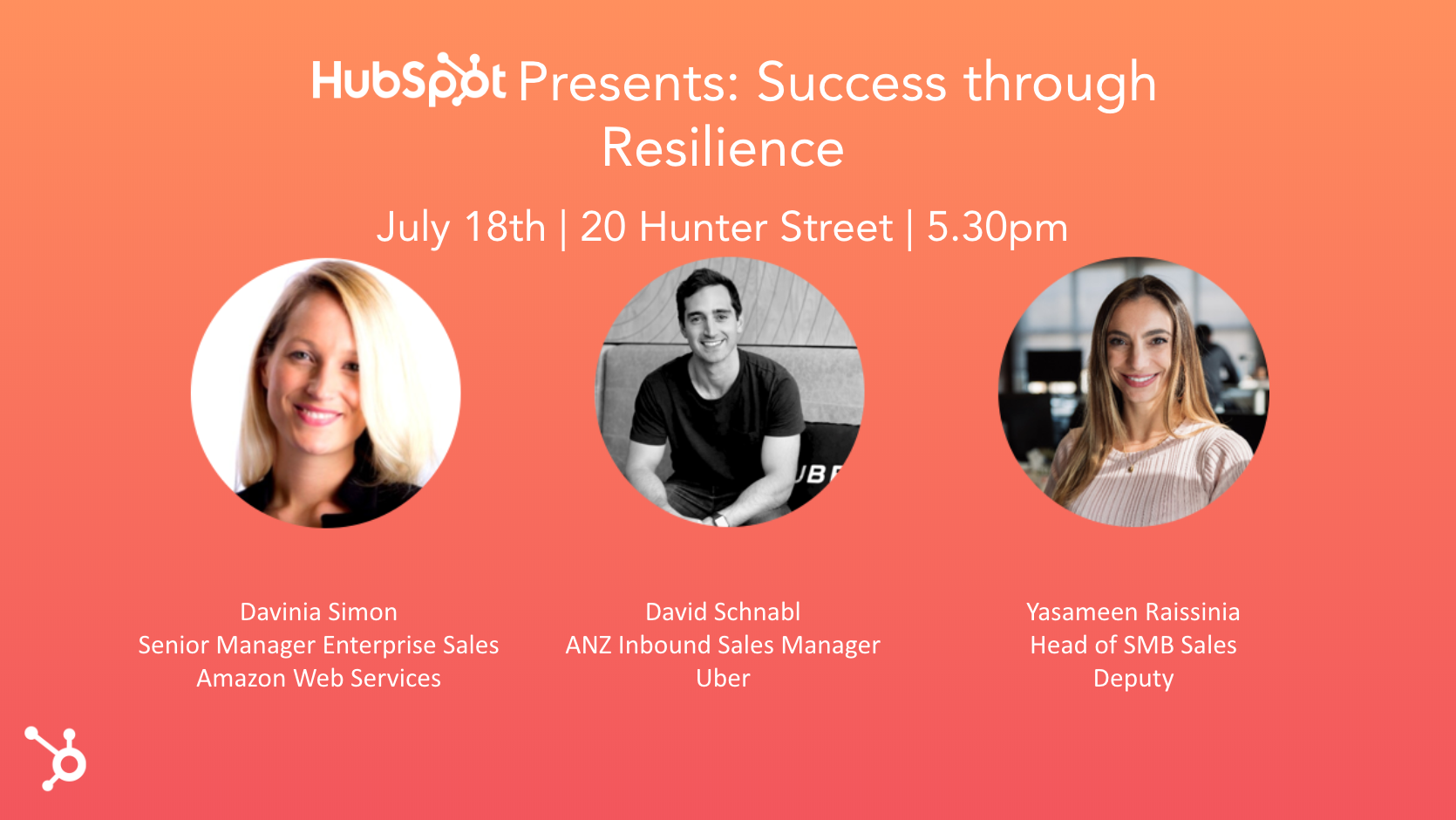 As places are limited, do book now to secure your spot. We look forward to hosting you!
*If you have any questions, please reach out to your host Maria Kojevnikova (mkojevnikova@hubspot.com)