Description

Saturday, July 27th -- at Broadway Studios, San Francisco
Hubba Hubba Revue's SAN FRANCISCO BURLESQUE!
The world-famous Hubba Hubba Revue celebrates our Sinfully Sexy hometown with *3* action-packed sets of the BEST in BURLESQUE & variety entertainment! With special guests...
DI' LOVELY! (San Diego, CA)
STEEL STARLING! (St. Louis, MO)
AURORA NATRIX! (Miami, FLA)
plus! ALL-STAR Bay Area Burlesque & more with...
Aerialist Sylphie Currin!
The Bohemian Brethren!
La Bamboo Vixen!
Jet Noir!
Honey Lawless!
Gigi d'Flower!
Moose Knuckle!
Patty Cakes Delicious!
Ophelia Couer de Noir!
Monifa!
Stilletta Maraschino!
Mynx d'Meanor!
Bunny Pistol!
Miss Balla Fire!
Fishnet Follies Chorus Girls!
Gorilla X!
plus! DJ STARR & The Hubba Hubba Go-Go dancers!
https://www.facebook.com/starrsf
------------------------
Hubba Hubba Revue's SAN FRANCISCO BURLESQUE!
SATURDAY, July 27th at...
BROADWAY STUDIOS
435 Broadway @ Montgomery, SF
$15 GENERAL ADMISSION
21 & Up w/valid ID
DOORS, Go-Go's & DANCE-PARTY with DJ STARR at 9PM
Burlesque & Variety 10PM.
-----------------------
See more at:
www.hubbahubbarevue.com
TICKETS & SEATING INFORMATION:
GENERAL ADMISSION: General admission tickets do not include
guaranteed seating.
PREFERRED SEATING: Preferred seating is sold by the chair. Seating
is at cocktail tables both on the balcony & on the main floor.
Reserved seating ticket-holders will be seated at the event on either
the balcony or main floor, according to their request, but on a
first come, first served basis. Individuals & groups with odd
numbers may be seated together/share tables. Large parties are
encouraged to buy tickets as a single purchase.
VIP BOOTHS: The VIP booths include admission for a total of 4
persons, seating for 4 in one of the venue's 3 booths, as well as 4
drink tickets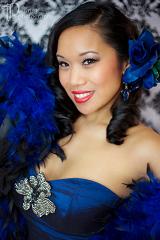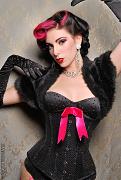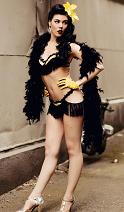 Organizer of Hubba Hubba Revue's SAN FRANCISCO BURLESQUE!

Hubba Hubba Revue is The Bay Area's biggest, wildest, most elaborate burlesque and variety show!
A mix of irreverent comedy, classic striptease, circus and variety acts, the Hubba Hubba Revue is a fast-paced explosion of entertainment! 
Hubba Hubba Revue is the creation of several veterans of Bay Area nightlife, and offers a unique and highly entertaining alternative to the usual bar and nightclub scene.
www.hubbarevue.com