Description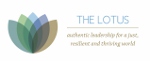 Art of Collaborative Leadership and Social Innovation
Community Buillding for a New Economy
The Art of Collaborative Leadership and Social Innovation is informed by the Art of Hosting (AoH), a set of patterns and practices for working with complexity. It invites curiosity, non-judgment, and generosity, believing that holding conversations that matter leads to wise action.This training, held at the HUB San Francisco, builds collaborative leadership capacity and teaches new skills for innovation across multi-stakeholder systems.
Schedule
Friday, February 8th 4pm – Convening and Introductions
6:30pm – Dinner (optional)
Saturday, February 9th 8:30am – Breakfast
9:30am – Training
12:30pm – Lunch
1:30pm – Training
6:30pm – Dinner (optional)
Sunday, February 10th 8:30am – Breakfast
9:30am – Training
12:30pm – Lunch
1:30pm – Training
3pm – Closing
Details
Working in complexity.
The 21st century calls for a new approach to leadership. Every day, social innovators grapple with massive challenges. Many of our current systems – from the economy and finance, to healthcare and the environment - are not contributing to a just and sustainable world. At the same time, our challenges are broader and more interrelated than ever before. In this context of complexity, individuals, organizations, and communities must build collaborative leadership capacity in order to innovate across systems and with multiple stakeholders to co-create sustainable solutions.
Art of Hosting and the HUB Network
The global network of HUBs uses AoH as a set of practices for cultivating the conditions of collaboration, horizontal innovation, knowledge sharing, and action. HUBs convene social innovators in inspiring workspaces to tackle some of the worlds' toughest problems from new perspectives and with new strategies.
At the HUB, hosting strategies help us surface what is possible when social innovators, communities and organizations work together to create change. The Art of Collaborative Leadership and Social Innovation supports these conversations through powerful questions, creating deep explorations, leading to wise action with a sense of shared ownership and inspired implementation.

AoH and Art of Collaborative Leadership and Social Innovation trainings have been employed in diverse and high-level settings, including the European Commission, regional healthcare systems in England, Nova Scotia, Ohio, and Utah, with youth, the food movement, with the Innovation Finance Lab, Global HUBs, and other nonprofit, governmental and organizational settings. You can find case studies here: tinyurl.com/AoHcasestudies.

The Training: Methods and Technologies
This two and a half day intensive develops participants' capacities and skills for building solutions to complex social and environmental challenges. We focus particularly on learning how to stand in this paradox, and how to navigate the territory between too much chaos and too much control - key to leading in these complex times where resources are limited and the stakes are high.
You will experience and learn practical facilitation tools through action-learning including:
· Process-design
· Frameworks for working in complexity
· Collaborative problem solving
· Non-judgmental learning
You will gain understanding of specific powerful frameworks that guide process design, including:
· World Café
· Open Space Technology
· ProAction Café
· Circle Processes
· Appreciative Inquiry
· Theory U
· Reflective Listening
· Storytelling
These tools can be used in diverse settings ranging from small to large groups, and across generations and cultures.
Co-hosts: This work is done in diverse teams to reflect the principles of Art of Collaborative Leadership. The core team of hosts is Kathy Jourdain, Dana Pearlman and Jesse Sleamaker and they will be co-hosting with others who are building their skill in this work.
Kathy Jourdain, Shape Shift Strategies, Inc.is passionate about co-creative leadership and creating the conditions to help shift the shape of our work at a time it is most needed in the world. She is a steward and practitioner of the Art of Hosting Conversations that Matter and is recognized for her prolific writing (shapeshiftstrategies.wordpress.com) on what she is learning as she co-hosts on training and consulting teams in Canada, Brazil and the United States. As a process artist, she sees AoH as a metaphor for the longing in the world to be in relationship together differently and designing experiences for this to happen in a way that serves the work we want to be in and the way we want to live in the world.She is particularly adept at seeing the big picture and local, regional and global patterns.
Dana Pearlman, The Lotus. Dana designs and facilitates action-learning experiences. Her academic background is in clinical psychology and strategic leadership towards sustainability. She uses participatory processes and powerful questions that enable deeper learning and unearth what is at the heart of the matter. She connects people to one another through dialogue to create and strengthen communities and teams. Her sweet spot is at the intersection of authentic leadership, sustainable development and community building in order to accelerate the profound transformation that is needed in our world. She co-authored and published The Lotus: A practice guide for Authentic Leadership towards Sustainability. Dana is also co-creating on a project that is bringing together systemic change-makers to accelerate transformation towards a sustainable world. www.thelotus.info danapearlman@gmail.com
Jesse Sleamaker, The Hub Bay Area. Jesse is a head-host, community builder, and education developer at HUB Bay Area, a community of entrepreneurs, activists, and artists working to accelerate the growth of an economy that is good for people and the planet. A native of San Francisco, his interests are in how urban design can mitigate environmental impact and foster social equity. His experience includes student advocacy, fisheries conservation at the Pew Charitable Trusts, and sustainability strategy for the National Park Service. Jesse has a B.A. from Northwestern University and a Masters in Environment and International Development from Cambridge University. Jesse plays outside as much as he can, and is hell-bent on learning to play traditional fiddle music.

Justin Lee, Jackson Family Wines. Justin is the Sustainability Program Manager at Jackson Family Wines, a premium wine company based in Sonoma County, where he leads sustainability efforts during the wine-making process, and also oversees employee engagement and education efforts. Originally from Minnesota, he landed in San Francisco after a bicycle failure on a cross-country trip three years ago and never left. He is convinced that changing how people think and interact with each other is the only way to make meaningful change, and was drawn to Art of Hosting as a way to do this. Justin has a B.A. from Macalester College in Minnesota. He still rides his bikes, and is looking forward to planning bike-camping trips this summer.
Ingrid Jacobson, ICA. Ingrid's life Work has been dedicated to strengthening community. Currently the Education Manager at ICA (Inner City Advisors), Ingrid coordinates and executes education programming for entrepreneurs in the Bay Area. An educator for over 10 years, beginning as an elementary school teacher, curriculum developer for sustainable financial education for workforce development, and currently teaching young mothers to prepare for the GED. She has also facilitated many convenings of thought leaders in the arenas of economic development and sustainability. Her education includes an MBA and a Master's in Strategic Leadership towards Sustainability in Sweden. The sum of her experiences, and both formal and self-directed studies has convinced her that learning how to have conversations that matter may be the key to innovating transformational change.
Sherri Cannon, The Cannon Group.
Sherri is an executive coach, process designer and facilitator who partners with organizations to develop authentic leaders, convene the most important conversations, and unleash innovative thinking. In her first life, Sherri left Indiana for California, and built a sales career with Procter & Gamble. Later, she designed and led leadership training (including 7Habitsand Fierce Conversations) for her clients in Europe, Asia and North America. While attending a conference in 2010, Sherri sensed something unique, empowering and familiar about the "Art of Hosting Conversations that Matter" body of work. Inspired by how conflict and resignation were transformed into creative cooperation, Sherri became a hosting practitioner and relies on hosting practices/principles to help individuals and organizations accelerate transformation.
Organizer of [HUB Workbench] Art of Collaborative Leadership: Community Building for a New Economy