About this Event
The conference hosts over 500 participants over the 2 days with over 25 trainers and speaker from USA, UK, Zimbabwe, Nigeria, South Africa and Kenya. The event will inspire a new generation of content creators, share global insights and trends and create opportunities for collaboration with a new generation of content creators.
Women Create Worlds Summit
a conference for Zimbabwe's creative women.
Looking for some inspiration to turn your creative ideas into more ? Need some motivation to get started? Do you know where you want to be and not too sure how you are going to get there? Need mentorship and opportunities to network? Well, these are the questions that gave birth to the Women Creative Wednesday series at Moto Republik. An intimate informal discussion and networking platform for young budding creatives that has run for over 3 years, connecting curious young women to working women blazing a trail in the creative sector.
Women Create Worlds is for women looking to make their creative career dreams a reality in Zimbabwe .
WCW aims to be an annual gathering for our nation's generation of curious creatives, entrepreneurs and change makers. A gathering to spark conversation around the topics we are passionate about , whether its building your business , raising money or making social impact, we hit topics for today's Zimbabwean working creative.
At WCW you are going to meet other talented, like-minded women, all while learning tips and tricks from women making their mark as they share their personal journeys and lessons.
Attendees get access to a highly curated, impactful half-day program of inspiration, learning and panels all against the backdrop of the exciting Hub Unconference at Shoko Festival, Zimbabwe's fastest growing urban culture festival
Come to feel inspired and cultivate new relationships in a fun, funky & buzzing festival environment
Components :
Key Note & Case Study
Motivation & Inspiration
Panel Discussion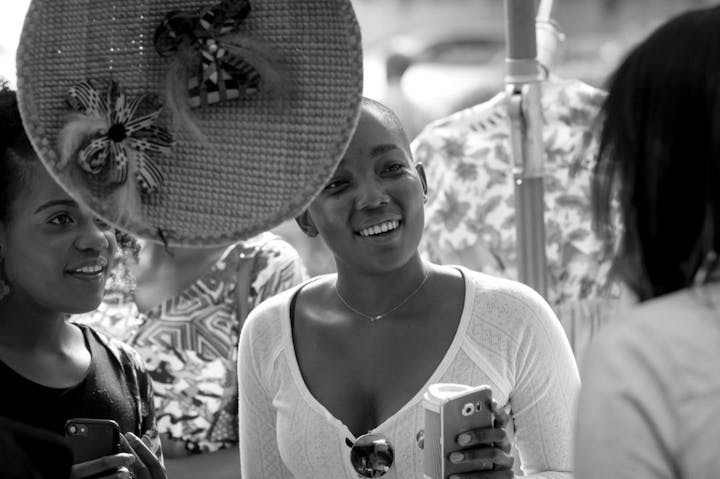 Other Unconference Tracks
Hub Awards
 Pitch Competition
Mobile Journalism Masterclass
Music Business Seminar
Drone Party
Panel Discussions & Lightning Talks