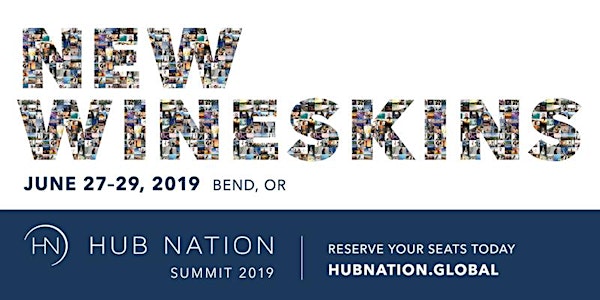 Location
Eagle Mountain
Lower Level
2221 NE 3rd St. STE 100
Bend, OR 97701
Description
NEW WINE MUST BE POURED INTO NEW WINESKINS (Luke 5:38).
In this unprecedented hour of reformation, the Lord is actively positioning mature sons and daughters on the leading edge of the greatest global advancements in human history. This requires new wineskins—new collaborations, new models, new methods, new infrastructures, new approaches, new mindsets, and an ancient devotion. The impact of these new wineskins will affect all aspects of civil society: for profit, non-profit and civic. The time for strategic formation planning is now. Join us on June 26th-29th - seats are limited. Register today!

Hub Nation is a Kingdom mobilization summit focused on major impact technologies, capitalization vehicles, communication infrastructures and apostolic resource centers (ARC's).
Town Place Bend
Book your group rate for Hub Nation


Available till May 1st for $179 per night


SpringHill Suites Bend
Schedule:
June 26th:
6:00pm Reception
June 27th:
11:00am Registration Opens
2:00pm Session
7:00pm Session
June 28th:
9:00am Cafe Open
10:00am Session
2:00pm Session
7:00pm Session
June 29th:
8:00am Networking Breakfast
10:00am Session
2:00pm Session
7:00pm Session
June 30th:
10:30am Sunday Service
sorry, no refunds