About this Event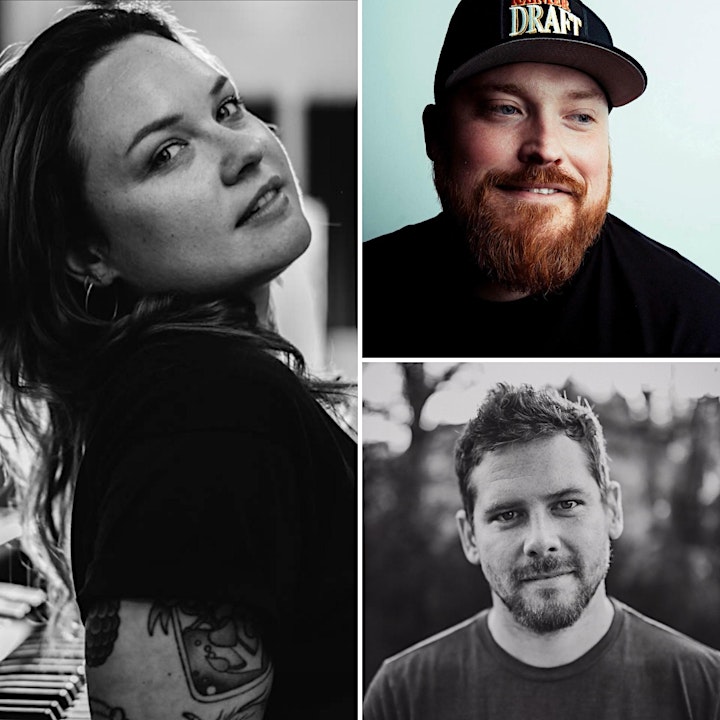 There will only be 140 total tickets sold for this event! $400 reserved table includes seating for 8 with dinner provided by Rock'N Dough Pizza. Whole tables will be sold for the first 2 weeks. If tables do not sell out, we will offer individual tickets for $50, that also include dinner. You will be seated at tables with other guest that bought individual tickets.
The goal for this first show was to choose 3 writers that not only had great success, and vocals, but I wanted to make sure they all had completely different styles and sound. When this show is over, I want you to feel like you went to 3 different shows, and they were all GREAT! Here is the lineup!
LOLO - Jackson native, and one of the countries 2019 TOP 10 rock songwriters. This sweet lady is ultra talented. Not only is she is a writer, but is also a performer, an actress, and has a voice that never seems to have a top end. She will blow you away.
Austin Jenckes - 2019 was a big year for Austin with the release of his debut album "If You Grew Up Like I Did". After having gotten his big start a few years back as a top 10 contestant on "The Voice", he hasn't slowed down! His sound is that of a gnarly, but vulnerable, country-blues singer.
Randy Montana - This guy has been one of our favorite songwriters for the past decade! He has a strong, raspy voice, and he has a knack for writing songs you can't help but sing along to. His songs have been recorded by artist such as Luke Combs, Lee Brice, Cody Johnson, Montgomery Gentry, and George Strait.
****PLEASE READ - This is a songwriter event. It is NOT meant for you to socialize during the performance. We expect all attendees to respect the artist and the people sitting around you. We will take a break or two, to allow everyone to get drinks, use the restroom, and chat. Thank you for your cooperation.