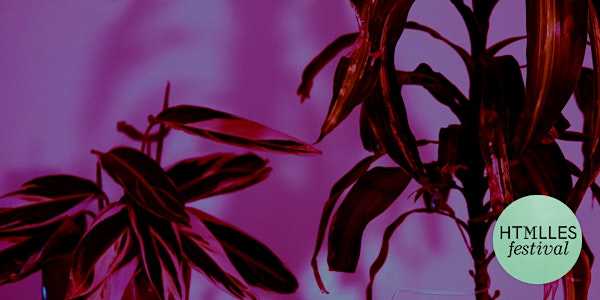 HTMlles Festival | Green Gazing [workshop + discussion]
Présenté par Ada X dans le cadre du festival HTMlles / Presented by Ada X as part of the HTMlles festival
About this event
Présenté par Ada X dans le cadre du festival HTMlles
Green Gazing | Ashley Bowa + Lesley Marshall
Atelier + discussion
Samedi 7 novembre, 14h – 15h30
Rejoignez-nous pour un mouvement méditatif et une réflexion guidée sur notre relation aux êtres vivants avec un paysage sonore et visuel d'inspiration végétale. Suivi d'une brève présentation du projet et d'une séance de questions et réponses, Green Gazing se terminera par une méditation visant à inspirer un sentiment de connexion et de curiosité avec le monde plus qu'humain.
Cet atelier a été adapté à partir d'une installation immersive en raison des mesures sanitaires en place.
Image : Ashley Bowa + Lesley Marshall
_____________________________________
Presented by Ada X as part of the HTMlles festival
Green Gazing | Ashley Bowa + Lesley Marshall
Workshop + discussion
Saturday, November 7, 2:00 pm - 3:30 pm
Join us for meditative movement and guided reflection on our relationship to living things with a plant-inspired audio soundscape and visuals. Followed by a brief project presentation and Q & A, Green Gazing will end with a meditation to inspire a sense of connection and curiosity with the more-than human world.
This workshop has been adapted from an immersive installation due to the sanitary measures in place.
Photo : Ashley Bowa + Lesley Marshall