Description
Cybersecurity concerns are everywhere and you cannot go a day without hearing about a new breach or attack in the news. What is a business leader to do? What should you focus on first? With a limited budget, how do you know you are targeting these resources and the most effective solutions? It's about smart growth and also what you will face in diligence when you go for investments or sell your company. Let the Howard Tech Council help answer these questions! Join us October 30th at 5PM to get the answers and gain better insight as to how you address these concerns for your company. The Tricks and Treats will be worth your time and it may help avoid a haunting experience at your business! Registration includes cocktails and heavy hors d'oevres
Meet Our Moderator and Panelists:
Moderator | Jim Kehres, Tier One Technology Partners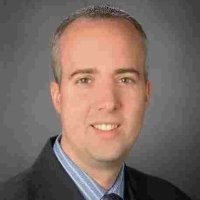 Jim is Vice President of Tier One Technology Partners, a leading technology services provider for the small and medium business market. Jim has been instrumental in Tier One's growth and direction since its inception in 1998. Serving as lead project and sales engineer for a number of years, Jim's primary role is defining the technology path and vision for Tier One and providing IT Leadership and advisement to our clients. Prior to Tier One, Jim managed the information technology for a regional accounting firm.
Jim is a past member of the Howard Tech Council Advisory Board and currently serves as chairperson for the Cyber Affinity Group. Jim holds a Bachelor of Science degree in Computer Science from Towson University and is certified in various Microsoft and Security technologies.
Greg Boucher, StrataSource Consulting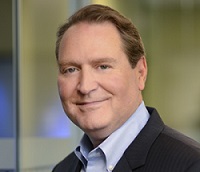 Greg is the President of StrataSource Consulting, an M&A and consulting firm specializing in lower middle market transaction advisory and growth in the health information technology, software, internet, mobile, cyber security, broadband, and government contracting sectors. Greg has extensive experience working with privately held middle market businesses in M&A advisory, capital raises, recapitalizations, exit and strategic planning, tactical marketing, and business development. Greg's experience includes providing management consulting and mergers and acquisition advisory services to clients in the health information technology, software, internet, mobile, cyber security, broadband, and government contracting sectors. Prior to his career in investment banking, Mr. Boucher spent nearly two decades in corporate and regional strategic marketing roles for privately held companies, start-ups, and Fortune 1,000 companies. Greg holds a Masters Certificate in Business Management from the A. B. Freeman Graduate School of Business at Tulane University, and a BS in Organizational Communications with an emphasis on marketing and public relations from Missouri State University.

Melissa McCoy, Kaizen Approach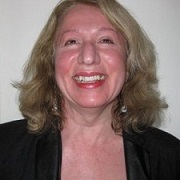 Ms. McCoy is a security professional with over 25 years of cyber security and information assurance experience. Ms. McCoy's background is primarily in financial services with recent years spent assisting the Intelligence Community. Her current position is CTO of Kaizen Approach, managing the Virtual CISO program.
Ms. McCoy earned her Master's in Information Technology from George Washington University. She is a Certified Information System Security Professional (CISSP), an Information Systems Security Architecture Professional (ISSAP) and a Certified Cloud Security Professional (CCSP).
Ms. McCoy is a member of ISSA, ISC2, AFCEA, and the Howard County Tech Council's HackIT program. She has also published articles in various information security magazines and participated in various Cyber security conferences as a speaker.
Razvan Miutescu, Whiteford, Taylor & Preston, L.L.P.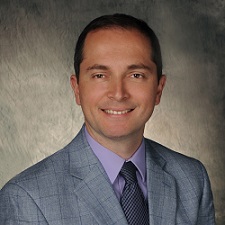 Raz is a technology and information governance attorney with Whiteford, Taylor & Preston. His practice focuses on privacy and data security, information technology transactions and licensing, intellectual property, and data management, including data broker transactions, cloud services, distributed ledgers/blockchain, and related regulatory and compliance matters.
Registration will close on Oct. 29 at midnight. Walk ups will be accepted.
keyword: tech, mce, eda