Description
Walk away from the water cooler and join us for the Howard Tech Council networking event, "HTC Office Party". We'll take over an HTC members' office for the night with drinks, great food, and better company. It's networking in a different space, an opportunity to showcase a new location, introduce state-of-the art technology, or share an innovative company culture.
Thank you to our office host and sponsor: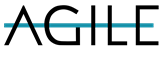 Registration will close on Monday, June 18 at midnight. Walk ups will be accepted.
keyword: tech, mce, eda