HTC Marketing Matters: Eye Opening Optics to Maximize Your Message
Description
Would you like to use video, photographs or graphic design elements more effectively in your marketing and messaging? Does it seem like it's too costly or too difficult to add great optics to your business social media accounts? Join us for our next Marketing Matters program when we will discuss ways you can graduate your marketing message with easy ways to implement media ideas that will add some sizzle for your website, social media presence, and traditional marketing materials.
Overview:
• Advantages of certain types of optics
• Video and picture best practices
• Low cost options that make an impact
• Online and mobile tools that help
• Copyright considerations
• Questions and answers

Panelists: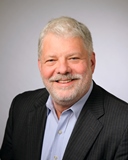 Jim Meyer is the Managing Director at Coordinated Response, a firm helping organizations develop a coordinated response to cyber threats. Jim served on the executive team for Integic Corporation. Subsequently, when Integic was acquired, he served on the management team for Northrop Grumman. Working with Integic and Northrop Grumman, Jim gained experience in cybersecurity and case management solutions, both incorporating business process management and automation. Projects included work in the public and private sectors. Prior to joining Integic Jim served on the executive team for 3 successful software product companies.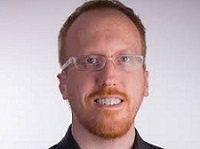 Dan Adler, Owner, Catapult Image

Dan Adler, Owner, Catapult Image
Dan is an experienced multimedia creator with substantial background in professional videography, motion graphics, music and audio production, interactive UI design, website design, and various combinations thereof. Dan has extensive experience designing, creating, and publishing online marketing multimedia for various clients and industries. Dan is the owner and videography lead at Catapult Image – a corporate videography and photography production company.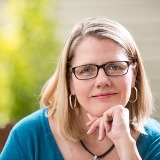 Wendy Baird is president and creative director of Insight180, a branding agency for b2b advisory businesses and purpose-driven organizations — those that "sell the invisible." She has been advising companies on positioning strategy, name development, brand identity, and messaging and design strategy for more than 25 years. Wendy recently served on the boards or advisory committees of Howard Tech Council, NFRC, Conscious Capitalism of Central Maryland, and Ignite Howard County. A big picture thinker who thrives on collaboration, Wendy enjoys drawing out the creative side of even the most left-brained folks. She writes/speaks about naming, differentiation, and the power of purpose in branding, and has facilitated brand workshops for dozens of businesses and organizations, including the World Bank Group.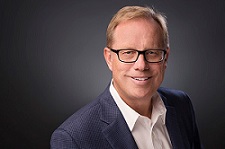 Dave Kile, Senior Vice President, Ease Technologies, Inc.
Dave Kile is a co-founder of Ease Technologies and a former Apple employee with over three decades of varied experience in the IT industry. He provides invaluable expertise in working with clients, covering all aspects of IT support. Dave has led teams implementing projects ranging from healthcare patient portals, the creation of public safety IT help desks, to the relocation of financial trading firms. Additionally, he is actively involved in providing education seminars, webinars and blogs, sharing ways that businesses can improve security, productivity and reduce costs. Dave overseas the marketing strategies for Ease today.

Thank you for our Sponsor:

Registration will close on Nov. 13 at midnight. Walk Ups will be accepted.
keyword: tech, mce, eda