Description
Sales have ended, but we will have registration available at the door.
The Howard Tech Council's Health Tech Innovators affinity group is hosting a morning of financial information and resources for new and growing Health IT businesses. In this 2-hour morning session you will:

Hear from Keynote speaker George Davis, TEDCO CEO, on his vision for TEDCO's future.

Hear a funding success story from a Columbia-based start-up

Meet a panel of representatives from several additional funding sources for companies at various stages of growth. Ask questions, learn which source is right for you, and speak directly to the financial representatives themselves.
As with all of our programs, we leave time for networking, questions and conversation. Don't miss this unique opportunity to find the right funding source and make valuable contacts for your business.
Panel Moderator: Michelle Boucher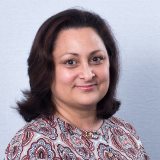 Michelle is a Healthcare Marketing Consultant and entrepreneur. She has partnered in four tech companies, and co-founded the first Healthcare IT Marketing & PR Conference (HITMC.com). Michelle's combined experience in healthcare and marketing have helped numerous small HIT companies leverage social media, thought leadership and creative growth strategies to reach their next level. Michelle is currently consulting in cyber security and chronic care management, and has expertise with HIT companies in EHR, practice management, revenue cycle management, urgent care as well as hospital marketing solutions. Michelle has been a member of HTC since 2014, was involved in building HTC's Women in Technology group and currently serves on the advisory committee of HTC's Healthcare Technology Innovators group.
Panelist: George Davis, CEO, TEDCO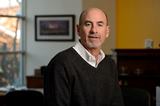 George Davis is well-known for his successes in investing, building and managing biotech, IT, and software companies, often from the start-up stage. George recently served as Partner in Gamma3 LLC, a Maryland based investment platform which provides early stage financing to locally based startups. Under George's guidance, Gamma3 has invested in several Maryland based portfolio companies that cover a broad spectrum of life science and cybersecurity early stage opportunities. He also served as the CEO of one of Gamma3's portfolio companies, Gemstone Biotherapeutics LLC. Gemstone is a Baltimore-based research and development company founded in 2013 in conjunction with Johns Hopkins University to develop innovative, high efficiency, evidenced based wound care solutions.
With over 30 years of management experience, having served in various C-level positions, including President and CEO of publicly traded companies, George offers a broad range of experience and business acumen. Over the course of his career Mr. Davis has helped secure over $1.5B in capital for several technology sector companies including leading several public offerings. He is recognized for his executive leadership abilities. George has served on various advisory boards for locally based early stage technology companies. He received a BS in Business and Economics from Bethany College of which he is a Trustee Emeritus.
Panelist: Joseph Naft, Director, Maryland Industrial Partnerships Program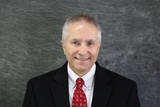 Joseph Naft is Director of the Maryland Industrial Partnerships (MIPS) program, which funds collaborative R&D projects between Maryland companies and University System of Maryland faculty. To be sponsored by MIPS, projects must show strong potential for commercialization and economic impact. These projects cover the gamut of state-of-the-art technologies in fields such as medical and biotechnologies, energy, environmental, materials, robotics, computing, and all types of engineering.
Prior to joining MIPS, Mr. Naft was Director of Information Technology for the Maryland Technology Enterprise Institute (Mtech, MIPS' parent organization) of the University of Maryland College Park. Mr. Naft's background also includes a successful entrepreneurial stint as founder of a software development firm and experience as a Lead Engineer for the Boeing Company in Seattle.
Mr. Naft holds an M.S. in Physics from Vanderbilt University, a B.S. in Computer Science from the University of Maryland, and a B.S. in Aerospace Engineering and a B.A. in Psychology from Case Western Reserve University.
Panelist: Dr. Nina Lamba, Business Development Manager, Maryland Department of Commerce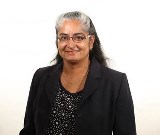 Dr. Nina Lamba is Business Development manager at Maryland Department of Commerce. Her career spans academic research; R&D in large multinational companies; R&D in small companies, and 11 years as CEO of her own technology company. Her role in the Office of BioHealth and Life Sciences, MD Commerce encompasses assisting companies in the life science industry, whatever their age, size and stage. The Office also liaises with service providers to the industry to help build a vibrant ecosystem, in areas including workforce development and talent pipeline, and also engages with federal labs and universities and industry-focused organizations. Nina also applies her early stage expertise to assist all types of technology companies access a wide range of government programs.
Panelist: Beth Woodring, Vice President of Finance and Strategic Initiatives, Howard County Economic Development Authority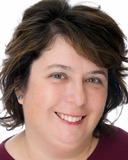 Beth A. Woodring joined HCEDA as Fund Manager for the Catalyst revolving loan funds and brings a strong background in business counseling, economic development and credit underwriting to her role. Prior to joining the EDA she spent 8 years working in Carroll and Frederick Counties as a small business counselor with the Maryland Small Business and Technology Development Center (SBTDC). Beth also worked for 8 years in the Division of Financing for the Maryland Department of Business and Economic Development (MD DBED) and served as an advisor to Frederick County on the county's small business revolving loan fund. A former banker, she completed her formal commercial credit training at Mellon Bank.
Beth holds a Masters of Business Administration from The Johns Hopkins University and a Bachelor of Arts in Economics and Spanish from Bucknell University. She is a NASBITE International Certified Global Business Professional and is Adjunct Faculty at Carroll Community College.
HTI Showcase:

Registration will close on October 17 at 3:00 PM
keyword: htc, tech, mce