Description
Regsitration is now closed.
Join us for this launch, lunch and learn and get all the details about the HTC's newest roundtable – the Founders Forum! The Founders Forum will provide a safe place for solopreneurs, entrepreneurs and early-stage business owners to share and receive advice, mentorship, peer support, accountability, skills learning, business best practices and advice from subject matter experts as well as group members.
If you are a start-up who works alone or in virtual offices with little or no staff and you want to be part of a supportive community of other like-minded individuals, business leaders, and subject matter experts, then this group is for you.
Founders Forum will be led by Michelle Boucher, CEO of Business Breakthrough and Zachary Cochran, CEO of Cochran Coaching. Come for lunch, learn about the program, ask questions, and sign-up to join this newest HTC member benefit! The roundtable officially starts on January 9, 2019 and will occur the 2nd Wednesday of each month from 8:30-10:00 a.m.
About our presenters: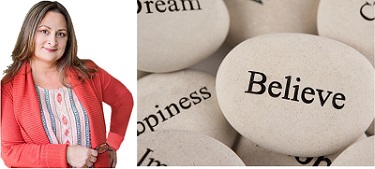 Michelle Boucher is a passionate entrepreneur and marketing maven who has won awards and changed industries with her visionary work. She's a six-time entrepreneur and has more than 20 years of marketing experience. Michelle's involvement with the Howard Tech Council started in 2001, when she and her business partner received funding from the J. Rouse Entrepreneurial Fund through the Maryland Center for Entrepreneurship to start her online baby store, Baby Outfitters. Michelle has remained active in many of the HTC's groups and leadership throughout her career.
In 2018, Michelle launched a pilot four-week business marketing course at the HTC over the summer, taking 16 students through an intensive and ground-breaking 12-module growth system, now called "E-SCHOOL". She is launching E-SCHOOL in online form and continues to serve in the Health Tech Innovators group and as co-chair with Zachary Cochran of the upcoming Founders Forum.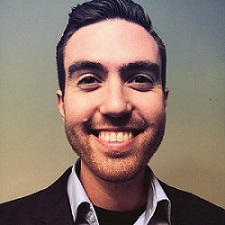 Zachary M. Cochran, CDEC, is the Managing Member of Cochran Coaching LLC. Zachary has helped dozens of coaching clients from Los Angeles to the U.K., both organizations and individuals. As a SkillScan-certified coach and ICF-MD Partner Member, Zachary helps individuals find satisfying and fulfilling careers through assessing their transferable skills, interests, values, work environment preferences, and personal traits. Zachary started coaching in 2010; his first experience involved coaching a team of business strategy students who ran a $40 million-dollar company in simulation, landing their team 4th in the world out of 200+ competitors. He started to focus on career coaching in 2013, and he launched his own coaching practice to focus full time on coaching work in 2017. Zachary pulls from his wide range of professional experience while coaching, having done internal communications, marketing, public relations, management, training, and executive coaching. Zachary's work in both the non-profit and for-profit space for over a decade has put him in the room with numerous board members, executives, and billionaires. Zachary has worked for the American Folk Art Museum, The King's College, Digital Remedy, Apple, and The Dilenschneider Group. He has worked with clients across various industries, including Ford, Mystic Aquarium, the Central Park Conservancy, Age Wave, the Lymphatic Research Foundation, the Wines of Provence, and more. A Maryland native, Zachary relocated to his home state in 2017 after more than a decade of living and working in Manhattan, though still works with clients in New York City and beyond.

Registration will close on Nov. 27 at midnight. Walk Ups will be accepted.
Keyword: htc, tech, eda