Description
Please Note: At the door registrations will be accepted for tonight's event
Join the HTC Cyber Affinity Group and the following dynamic panel of speakers for real life tales from the world of cyber security. Come learn how to prepare, cope, and survive in brace of a cyberattack. Heavy military funding of transformative technology has advanced over the years, but what happens when our world of convenience, connectivity, and creation turns against us and the weapons designed to protect us no longer apply? What happens when the face of our enemy is a screen and the weapons become clicks with codes as their ammunition? Hackers are the new enemy and cyber is their battle field. How will your company prepare for the fifth domain of war? The panel discussion will be moderated by Mike Janke of DataTribe; joining him is Ed Rothstein, ERA Advisory; George Lamont, Iron Net; Suzanne Magee, Bandura Systems; and Terry Dunlap, Re-Firm Labs.

Mike Janke, Co- Founder, DataTribe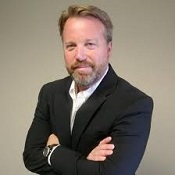 Mike Janke is a serial entrepreneur, author and former member of SEAL Team 6. He is the co-founder of DataTribe -a Fulton, MD and San Francisco based technology startup-studio. Previous to DataTribe, Mike co-founded Blue Pacific Studios, a Los Angeles based Film Production & Internet Media Company, Silent Circle, Blackphone, SOC-USA -one of the largest defense logistics and security firms in Washington DC, with over 6000 employees. SMGI and Chief Evangelist/Board Member at Onyara. Mike sits on the Board of Dragos, Mindbridge.AI, OP2Labs, Blue Pacific Studios, DataTribe and Silent Circle. Mike is also a noted author of the best-selling book on self-discipline, leadership, and performance (Take Control ), and is a frequent guest on national news, television, and print media outlets. Mike speaks around the world on Privacy, Cyber Security, building technology startups and is the 2016 recipient of the "Visionary of the Year" awarded by the Center for Technology & Democracy.
George Lamont, Colonel (ret) USAF and Co-Founder, CISO Senior VP, Ops & Training, IronNet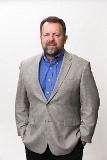 Colonel George Lamont (Ret.), is a leading expert on cyber force readiness. Prior to joining IronNet, Col. Lamont was the Director of Exercise and Training at U.S. Cyber Command, a position that capped a 27-year military service career in cyber operations and full-spectrum communications. Col. Lamont authored the first-ever Joint Cyber Training & Certification Standards and Cyber Flag exercise series, which serves today as the Defense Department's gold-standard for building a premier cyberspace workforce for the nation. Col. Lamont is focused on bringing the same rigor, discipline, and methodologies to the private sector, helping companies build highly skilled teams as part of IronNet's end-to-end cybersecurity solution and threat intelligence information sharing framework.
Ed Rothstein (COL Ret), ERA Advisory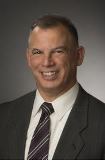 Ed has led a diverse career during his thirty-plus years with the military, including numerous deployments, studying at Eisenhower School for National Security and Resource Strategy, and working within the National Security Agency, among other jobs. Ed's last military assignment was Garrison Commander at Fort Meade in Maryland. Fort Meade is the home of the National Security Agency, Defense Information Systems Agency, USCYBERCOM, and over 115 other organizations. With 55,000+ employees, Fort Meade is the largest single employer within Maryland. After retiring in 2014, he was appointed to be the Economic Developer for Anne Arundel County before founding ERA Advisory LLC. ERA Advisory LLC is a service-disabled veteran-owned small business focused on giving back to the community. As Principal with ERA, Ed works with several businesses in the Baltimore-Washington area. In addition, Ed serves on multiple boards of directors for non-profits within the region, and on the local veteran's council.
Suzanne Magee, Co-Founder, Chief Executive Officer, Bandura Systems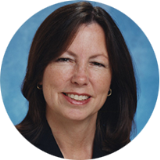 Suzanne built management and technical teams who led a bootstrapped TechGuard Security, LLC to profitability in two years, becoming a successful cyber defense enterprise trusted by US Defense and Intelligence Communities. Suzanne garnered NIST and Army grant funding, combined with TechGuard profits for the R&D and patent filings for the Threat Intelligence Gateway technologies. Suzanne established Bandura, LLC, a separate legal entity, to move the technology from Defense to the growing global security market. She built a team to carry TechGuard forward and leads Bandura as CEO, quickly garnering investment funds for expansion of the company. Suzanne serves on local and national boards, provides Cyber briefings on Capitol Hill, and has won many honors including company Top 50 and Winning Women Entrepreneur awards. Suzanne graduated from Maryville University with a BA in Communications, and a minor in International Studies. She was the 2011 Maryville Arts and Sciences Dean's award recipient.
Terry Dunlap, Co-Founder and CEO, ReFirm Labs, Inc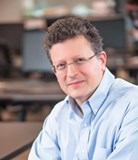 Mr. Dunlap spent over fives years as an intelligence analyst, programmer, trainer, and speaker with the US National Security Agency (NSA) before starting Tactical Network Solutions (TNS) in 2007.
TNS specializes in cyber risk mitigation of IoT and other connected devices. Through meticulous examination of the heart and soul of IoT devices -- firmware -- Mr. Dunlap's company discovers hidden attack vectors that place IoT devices squarely into the crosshairs of hackers. In 2017, ReFirm Labs, Inc, was created to sell an automated firmware analysis solution called Centrifuge. ReFirm Labs raised $1.5M in seeding funding.
Prior to his NSA experience, Mr. Dunlap held network security positions at Western Kentucky University and Deloitte & Touche, LLP. Prior to that Mr. Dunlap worked at Fidelity Investments. Mr. Dunlap earned a Master of Science in Network Security from Capitol College (now Capitol Technology University) and a Bachelor of Arts in Political Science and Economics from Case Western Reserve University.
Registration will close at midnight on Oct. 25
keywords: tech, mce, eda, htc