Description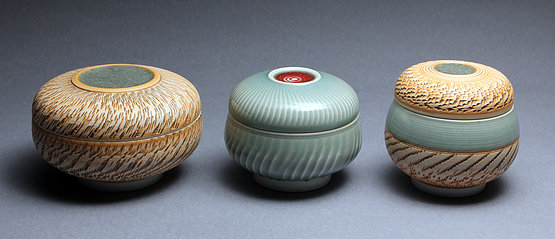 Hsin-Chuen Lin, the YouTube sensation with over 1 million followers will be in Southern California for a 3 day workshop at San Bernardino Valley College on April 6-8! SBVC Arts Department, the Art Club and Friends of the Gallery are proud to sponsor this 3-day workshop. Everyone from beginners to experts are follow along with Hsin, his techniques and teaching have captivated the ceramics community.
A special Ceramics and Glass Exhibition featuring Mr. Hsin-CHen Lin's art will be on display from March 20 through April 7. A special closing reception on April 7, will be held at The Clara and Allen Gresham Art Gallery at SBVC, 701 S. Mount Vernon Ave. San Bernardino, CA. 92410.
---
EVENT SCHEDULE:
THURSDAY: 12:30am -4:30pm
FRIDAY: 9:00am-4:30pm
SATURDAY: 9:00am-4:30pm
---
EVENT COST: EARLY REGISTRATION- Before March 15, 2017
After 03-15-17 3-Day Workshop $175.00
1 Day Ticket Thursday (4/6/17): $55.00
1 Day Ticket Friday (4/7/17): $75.00
1 Day Ticket Saturday (4/8/17) $75.00
1 Day Student Ticket $35.00 (Valid ID required at door)
SBVC Students are FREE please use discount code provided by professors.
$75.00 Same Day Registration
Limited space so register early!
---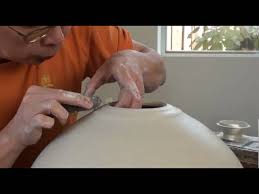 HSIN_CHUEN LIN ARTIST BIO:
Hsin-Chin Lin is currently living in Fremont California, but originally came from the port city of Kaoshiung Hsien in Taiwan. His foray into ceramics began at the National Taiwan Normal University in Taipei, when he was studying Industrial Education. He went on to graduate school at the University of Iowa where he received his Master of Fine Art degree in ceramics.
Working in clay has been Lin's passion for more than 25 years now. His form has evolved since he came to the U.S. in 1988. His inspiration comes from the Eastern culture, particularly early Chinese objects from the Shang and Zhou dynasty's bronzes as well as the Sung dynasty's elegant pottery. He has also been influenced by American contemporary ceramics, and the freedom and spontaneity of making pottery. Cultural influences are integrated into his work using contemporary concepts and techniques. He works mainly on a potter's wheel where his beautiful vessels are first thrown, then torn, punched, squeezed, decorated, and finally fired, such as raku, sagger, gas and wood fire depending on what he wants to express.
Hsin-Chuen Lin prefers organic looking clay forms. Spraying a glaze and reduction firing is the usual process that is used. A dry glaze and reduction firing is applied to match the texture naturally, rather then using fancy glazes. In his words : " I like to make strong forms that need no embellishment. To me, the forms express themselves."

ARTIST STATEMENT:
My work has been strongly influenced by traditional vessel forms, particularly early Chinese objects. Bronzes from the Shang and Zhou periods and pottery from the Sung dynasty have provided me with several thousand years of culture resource for my creativity. Also, the freedom and spontaneous of making pots which I learned from the American contemporary ceramics broadened my view. I like to integrate culture influences into my work using contemporary concept and techniques.
Most of my pots were made on a potter's wheel. After the pieces were formed, they were then pinched, punched, torn, or squeezed. I like the organic looking of the clay forms. Spraying glaze and reduction fired is the usual process that I used. I don't apply many fancy glazes on my work. The dry glaze and reduction fire matched the texture naturally. To me, the forms suggest themselves strongly, and more importantly the process of making pots itself is the most enjoyable thing.