HSC Walk-In Tutoring by UH Manoa Learning Assistance Center
Description
Walk-In Tutoring at the Housing Success Center - Hale Aloha Cafeteria
August 29 - December 15, 2016
Tutoring at the Housing Success Center is open Sunday-Thursday from 6pm-9pm, excluding state/federal holidays. Tutoring is free and open to all currently enrolled undergraduate students at the University of Hawai'i at Manoa.
Pre-registration is not required but it will save you time during check in.
To learn more about the Learning Assistance Center, please go to http://manoa.hawaii.edu/undergrad/learning/.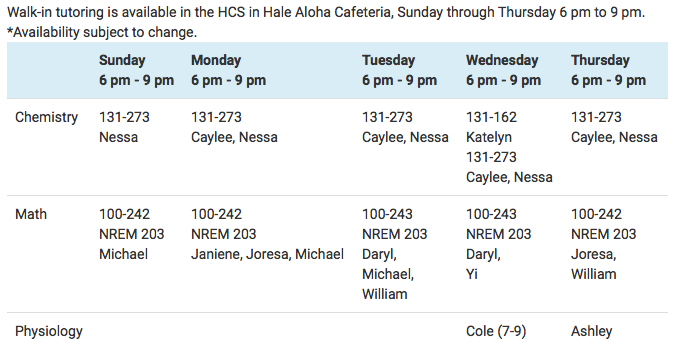 *Schedule as of 8.30.16