Our popular April Intensive Classes for HSC Physics and Chemistry are back online!
About this Event
April intensive classes
2 days of free trial classes on 3 and 4 April,
5 days of paid intensive classes on 6 to 10 April.
Year 12
Chemistry (12 noon - 2 pm)
Year 11
Why us?
We specialised in providing Physics and Chemistry tutoring for HSC students in New South Wales. We are currently providing free online tutoring for Physics and Chemistry to HSC students. These tutoring services are conducted via Zoom in small groups.
We occasionally provide free classes to our students and also to students who are contemplating on whether to attend our regular classes.
Our classes are affordable, $35 per hour, and our tutors keeps are experienced and keeps up-to-date with the current HSC syllabus.
Free trial classes
This is a two-days trial class of 2 hour per subject each day, totaling 4 hours per subject. It is completely free, materials provided on the day, and you have the option to decide whether you want to commence with the paid weekly classes when school reopens.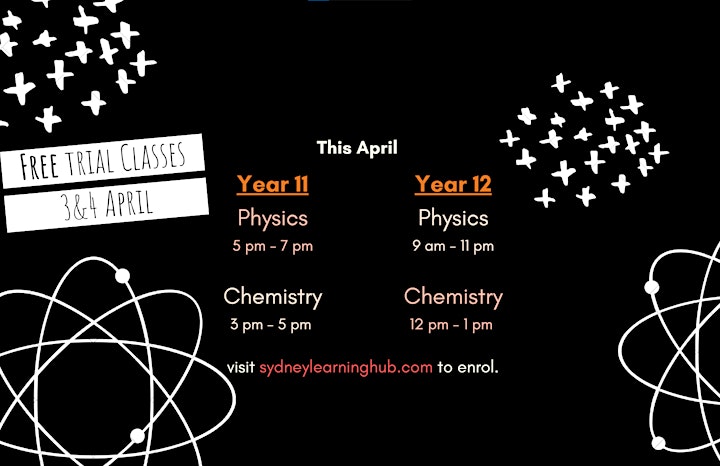 Intensive classes
Our intensive class covers a few topics and covering relevant concepts and answering techniques. The materials are provided on the day and any further assistance will also be catered to our students.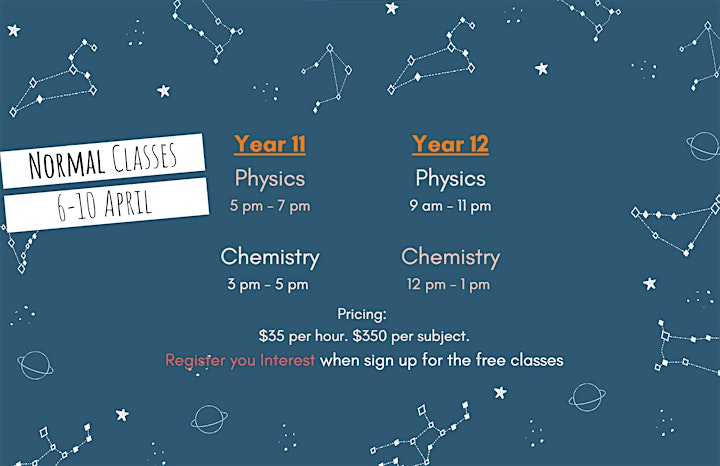 Feel free to visit our website for our sample materials, online intensive and weekly classes @
sydneylearninghub.com
Alternatively, you may copy and paste this link to enroll in this course. Limited availability.
https://sydneylearninghub.com/contact/
We hope to see you soon!